March 25, 2014 - 8:28am
Le Roy fire puts new Rescue 66 into service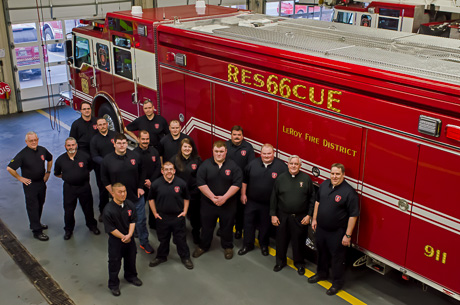 The Le Roy Volunteer Fire Department dedicated a new truck Monday night and officially put it in service.
The truck is a 45-foot-long heavy rescue, Rescue 66, that replaces a Peterbuilt that was put into service in 1994.
A rescue carries no water. Rather it is filled with tools that can be used on every type of call a fire department might handle, from structure fires and accidents to water rescues.
In fact, the new truck contains a compartment just for an inflatable boat.
"We used to mount a steel boat on top of one of the pumpers and tie it down and drive down the road with a boat on top of a pumper," Chief Tom Wood said. "Now we have an inflatable boat in a compartment on a truck where it's always ready to go at a moments notice."
The cost of the truck was $690,000 and paid for by fire district taxes.
Among the trucks tools are cutting and spreading tools for vehicle extrication, various axes and saws and picks, a couple of extra hoses, brooms for brush fires and a cascade air tank system.
"It's basically a rolling tool box," Wood said.
The air tank system will give Le Roy the ability to refill air packs for City of Batavia fire as well as other departments in the county. Typically, Darien fire has responded to fires in the city to provide support on air pack supply, but the new truck will provide another option for City fire.
At 45-feet-long, Rescue 66 is among the biggest rescue trucks in the county.
It can carry six firefighters.
"It rolls on every call for us, whether it's a brush fire, because it's got rehab on it for heat, structure fire air, or just for manpower," Wood said. "If another department in the county calls for manpower, this is the truck that's going to go."
Deacon Dave Ehrhart performed the blessing for the truck and the department members who attended the ceremony.
To find out more about becoming a volunteer firefighter, visit ReadyGenesee.com.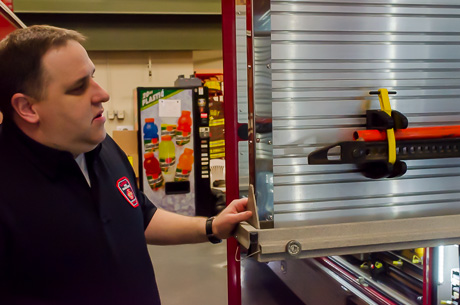 Chief Tom Wood shows off some of the tool storage on Rescue 66.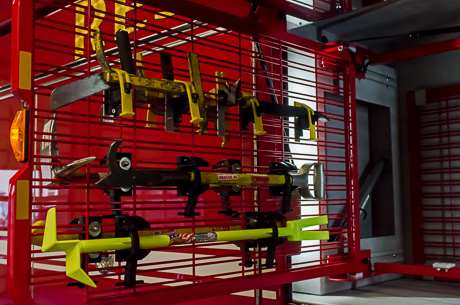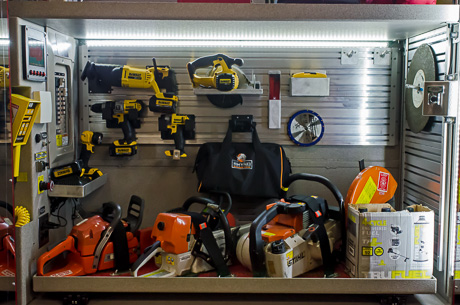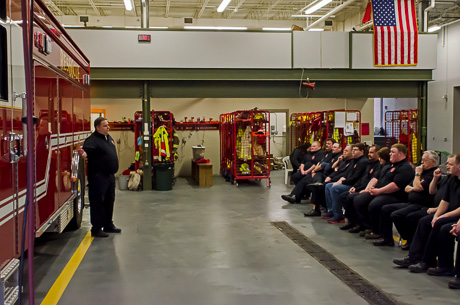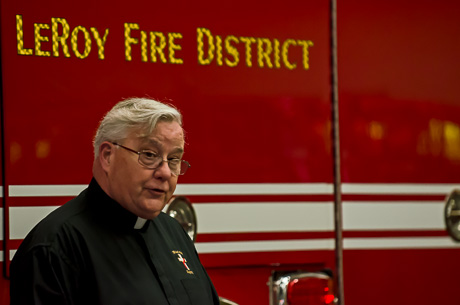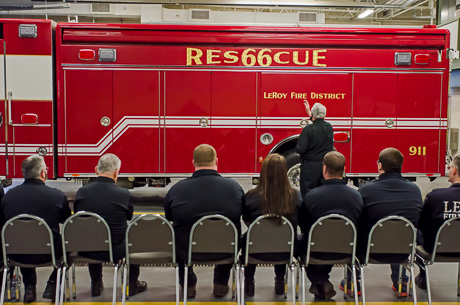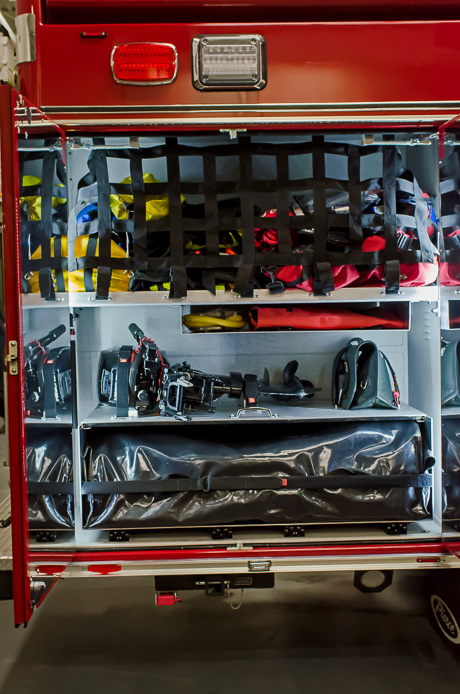 Compartment with inflatable boat, engine and water rescue gear.
March 25, 2014 - 9:35am
#1
No matter how old you are, firetrucks are still cool.
March 25, 2014 - 2:33pm
#2
I had to log on just to give a thumbs up to Jeff's remark!