March 23, 2014 - 12:58pm
Local agriculture celebrated during annual dinner in Alexander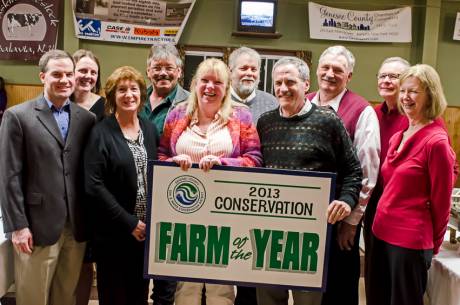 Baskin Livestock was honored Saturday night at the 2013 Conservation Farm of the Year at the Celebrate Agriculture Dinner, held at the Alexander Fireman's Hall.
Owners Susan Blackburn and Bill Baskin are holding the sign. With them are members of their staff (and in some cases, spouses), Tom and Diane Stroud, Steve and Debbie Greene, Jason and Jessica Skinner, Doug Mess, David Gilhooly.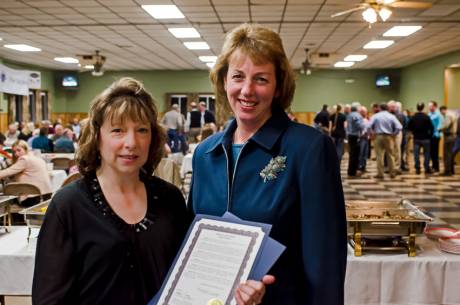 Christine Bow, left, was honored as the 2014 NY Agriculture in the Classroom Teacher of the Year. Bow is a first-grade teacher at Jackson School. Barb Sturm, of Cornell Cooperative Extension of Genesee County, presented the award.