June 17, 2014 - 11:24am
Local entrepreneur has growing new business on Cedar Street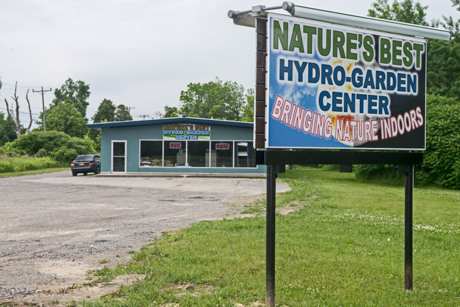 The way 29-year-old Curtis Gallagher sees it, he's finally found a niche in business that isn't already occupied by a hundred other guys doing the same thing.
He's tried blacktop sealing and for two years he ran his own detailing and tinting shop. Now he's selling everything you need to start and maintain your own hydroponic garden.
A week ago he opened Nature's Best Hydro-Garden Center on Cedar Street, Batavia.
Hydroponics is an increasingly popular way for people to grow fruits, vegetables and even flowers without soil. The main medium is water, supplemented with nutrients.
"It's really pretty simple," Gallagher said. "A lot of people are intimidated. They think there's a lot to it, but it's very simple, and the growth rate for the plants and vegetables is twice as fast with hydroponics than in soil."
Gallagher sells everything a hydroponic gardner needs -- the trays and bins, grow tents, grow lights, nutrients and other items gardeners might use.
He settled on hydroponics for his new business because he found that he had a hard time getting what he needed locally to support his own hobby.
So far, he's drawing customers from throughout the GLOW region.
"There's a lot of people who have to travel out of town, so instead of spending their money in the community, they're spending it in Rochester or Buffalo," Gallagher said. "I'm trying to keep it in the community."
His parents loaned him the money to get started, though they were skeptical at first.
 "My parents asked me, are you sure, and I'm like, 'the only way to find out is to try it,' " Gallagher said.
He got out of the detailing business when his lease expired on his building and the landlord wouldn't renew it. He decided it wasn't worth it to try and open a new location.
When he started thinking of a new career, he realized he already had one growing.
"I'm really the only person around here doing this kind of work, and I think around this area, Genesee County, you have to be more creative," Gallagher said. "You have to have something that's more unique to be able to succeed verus just opening up something that everybody else is doing already. Whoever has their foot in the door first is the one who stays with their foot in the door."
Now, Gallagher is looking forward to each new workday.
"It's almost like having a pet," Gallagher said. "Like my tomato plants over there, every day when I come in it's like another tomato and another tomato. It's growing so fast I can't believe it. It's fun. I'm into hunting and fishing. It's like another hobby. Now it's turned into a career, I guess."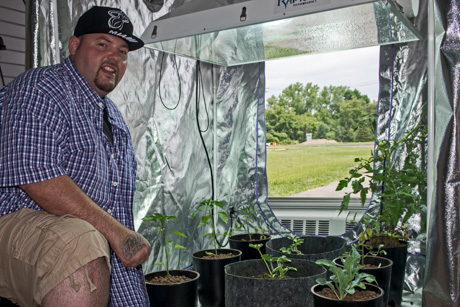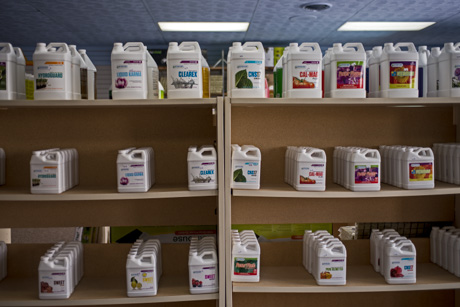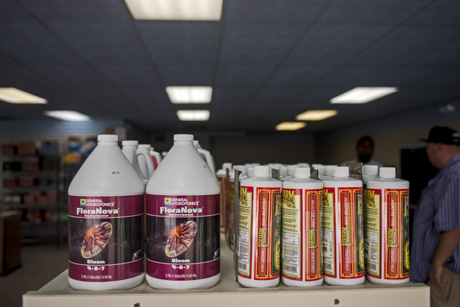 June 17, 2014 - 5:02pm
#1
MarryJane likes it that way!!!
June 17, 2014 - 7:38pm
#2
Unique concept, all the best in your new venture Curtis.
June 18, 2014 - 8:01am
#3
i was gonna say gary, its all this is about.. but the weed is comming in nys. look at the millions the colarado folk are squandering. 25 mill a year, taxes paid in .. .. ya think ny gonna need that money to pay for the bridges that are about to fall into the creek somehere ! wel see!