February 3, 2012 - 5:54pm
Mass illness at a small town high school: McMinnville, Tenn., 1998
posted by
Howard B. Owens
in
Le Roy
.
The Le Roy illnesses may not have one single cause, according to a Tennessee health official who has seen this kind of thing before.
Dr. Timothy Jones, state epidemiologist for the Tennessee Department of Health, was lead author of a paper for the New England Journal of Medicine examining an outbreak of an illness in 1998 at a high school in McMinnville, Tenn.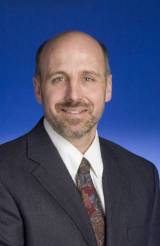 It turned out, for at least 90 percent of the cases, there was no environmental cause for the illness, which in this event included rashes, vomiting, nausea and headaches. Some of the people involved just happened to be sick at the time of a rumored gas leak and one girl turned out to be pregnant, causing morning sickness, though she didn't know it at the time.
The diagnosis -- which was hard for the community to accept -- was psychogenic or sociogenic illness.
For most of the sick kids and teachers, the illness was a matter of adopting symptoms from people around them.
Jones hasn't been involved in the Le Roy case and only knows about the situation thorough media reports, but he said there are some similarities to the Le Roy and McMinnville situations.
Most of the patients are adolescent and disportionately female;
The groups tend to know each other or be socially related;
There is a line-of-sight transmission or direct knowledge of a previous patient's symptoms;
There is no other apparent medical explanation for the illness.
There are also some things, Jones said, that are not entirely classic psychogenic in the Le Roy situation.
Most importantly, in most psychogenic cases, the symptoms are short lived. They usually involve dizziness, fainting, vomiting and rapid heart rate, for example. The symptons usually disappear when patients are separated.
In the McMinnville case, for example, after the initial outbreak, everybody went home for the weekend and were fine until they returned to school on Monday.
Typically, Jones said, these kinds of outbreaks start with one person who has an actual physical problem -- the student becomes woozy or the choir member who faints -- but over the course of the illness spreading, additional cases may be psychogenic or there may be infectious or environmental causes for some patients.
In the Le Roy case, it's possible, if not probable, that the the initial student with a tic sympton -- the trigger case -- has a non-psychogenic disorder.
One of the problems public health officials have in such a situation is explaining who might be ill because of an infectious or environmental condition and who might be showing psychogenic symptoms.
HIPPA prevents officials from discussing a specific patient diagnosis.
While a public state health official might be able to talk about a diagnosis for a group of patients under HIPPA, Jones said, the doctor who has actually treated the patients is prevented by HIPPA from discussing the cases, even as a group, because that could lead to public knowledge of individual diagnosis.
"No matter what, these are incredibilty senstive things to discuss and there are good reasons for that," Jones said. "When you have the word 'psych' attached to any conversation or diagnosis, people think they're being told they're crazy, or they're faking it or they're malingering. It's a hard thing to convince them and other people reading about it that it's real. The symptoms are real."
Jones said actual mass conversion disorder is a very rare thing and he knows of only two such cases in recent history, one in Colombia and one right in Tennessee.
In the Tennessee case, girls at a closed religious community stopped eating and were suffering severe weight loss.
"It certainly can happen, but it's at the severe end of the spectrum for sure."
Public attention doesn't help matters, either, Jones said.
While things like a lot of ambulances and fire trucks showing up at a school can spread an outbreak of psychogenic illness, so can the appearance of the media, and reports in the media reinforce the message of an illness spreading.
Getting people to accept the diagnosis is very difficult, Jones said.
In the McMinnville case, self-proclaimed experts and actual experts from all over the country were popping up with test suggestions and ideas for investigation.
In all, public health officials ended up spending close to $100,000 trying to find an environmental cause for an illness that, in the end, had no environmental cause.
Telling the community at a public meeting that the cause was psychogenic was "one of the most stressful things I've done in my entire career," Jones said.
"It's not because people were being mean," Jones said. "They were well meaning. This is scary. It's scary for the kids. It's terrifying for the parents. Many times people don't want to hear the answer."
Recommended reading: Mass Psychogenic Illness Attributed to Toxic Exposure at a High School.
February 4, 2012 - 7:33am
#7
I'm not terribly interested in whether Mechtler had patients sign consents. I rather suspect not, based on my following the case; however, my larger concern is how the government has handled this. It's rather to the point that on Jan. 11, the DOH hid behind HIPPA to argue it couldn't disclose much information, and then come Feb. 3, the DOH is releasing a detailed report on the diagnosis of the original 12.
Either DOH was lying on Jan. 11, or it's breaking the law now.
I lean toward the former.
As for what other people said in the past -- I think a lot of people were confused by the differing handling of information as it related to HIPPA, and some readers -- as I recall the comments -- don't fully understand HIPPA (not that I'm an expert, but it's always been my contention that the DOH isn't a non-disclosing party under HIPPA).