June 23, 2014 - 4:51am
Motorcyclist down on Pearl Street Road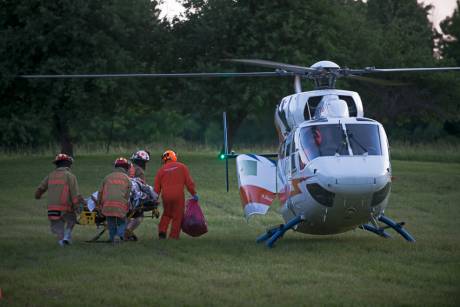 A motorcyclist is down in the roadway in the area of 3120 Pearl Street Road. A first responder reports possible serious injury.
East Pembroke and Mercy EMS dispatched.
Mercy Flight is dispatched. Three minute ETA.
UPDATE 5 a.m.: We didn't hear why, but Mercy Flight out of Olean is dispatched. Twenty-five minute ETA.
UPDATE: Mercy Flight has landed.
UPDATE 5:40 a.m.: Mercy Flight is airborne. Didn't hear its destination. The assignment is back in service.
UPDATE 6 a.m.: A motorcyclist was apparently westbound when it struck a deer. The point of impact was the deer's hindquarter. The front end of the Harley-Davidson was damaged. The rider's helmet showed signs of skidding. He was in and out of consciousness while being treated on scene. He was taken by Mercy Flight to ECMC. Mercy Flight out of Batavia was not available this morning. The name of the rider has not yet been released. An eastbound motorist found the bike and the rider in the middle of the road and called emergency dispatchers.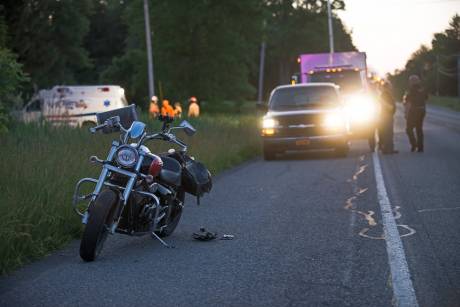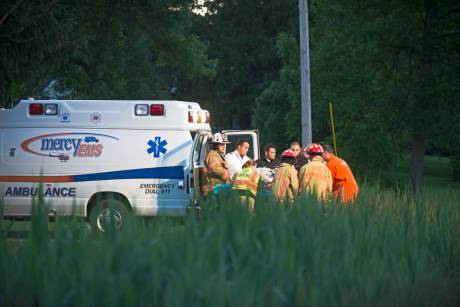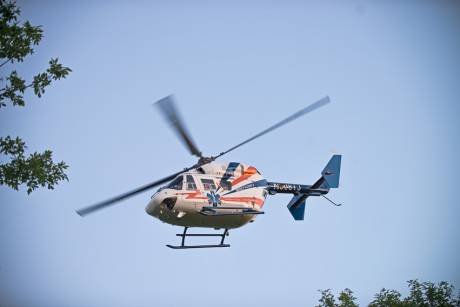 June 23, 2014 - 9:42am
#1
it a was a Suzuki Boulevard, not a Harley Davidson.
June 23, 2014 - 9:12pm
#2
No matter what type of bike it was, lets hope he will be alright. Alot of deer strikes this year.