June 19, 2012 - 9:06am
Muckdogs may have a couple of prospects worth watching in 2012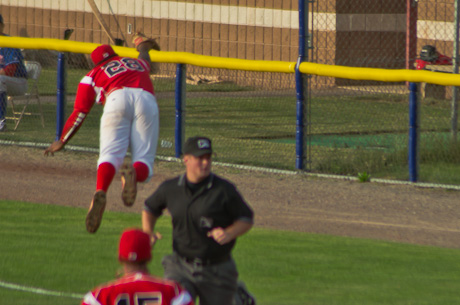 Mondays are usually low attendance nights at Dwyer Stadium, and only 1,055 fans turned out last night for the Batavia Muckdogs season opener.
The Muckdogs lost to Auburn 6-5, but it was exciting baseball and at least two of the current crop of MLB hopefuls showed some flashes of why they'll be fun to watch in 2012.
David Washington, a first baseman from San Diego, is in his fourth professional season. The 6' 6", 200-pound former basketball dunking champion demonstrated some athleticism on the first play of the game with a backwards dive to grab a flare in foul territory (top photo). Washington also slammed a pitch over the right field wall in the power play in the eighth inning. The left-hander had three hits and also recorded the longest out of the game with a fly ball to the warning track in dead center field.
Patrick Wisdom is a first-round draft pick whom scouts say can become a rare commodity: a power-hitting third baseman. He tends to swing amiss too much, but he does have power and projects, with experience, as a good fielding third baseman. Monday he showed some range, quickness and a strong arm. He didn't get a hit, but was hit by a pitch and drew a walk, scoring both times he reached base.
Monday's pitcher, Ben Freeman, gave up three runs on six hits over six and a third innings. Adam Bileckyj took the loss, giving up two hits and two runs (one earned).
Catcher Jesus Montero had three hits but was lifted in the eighth inning after being hit by a pitch that glanced off his helmet and hit his forehead. 
The Muckdogs are home again Wednesday against Auburn and there will be fireworks at the park Friday when the Muckdogs take on the Jamestown Jammers. Both games are at 7:05 p.m.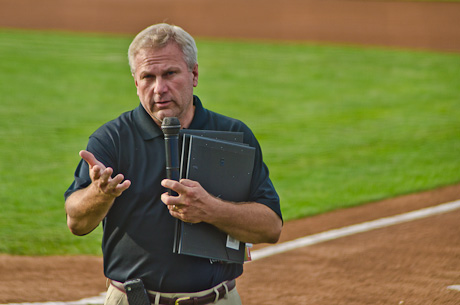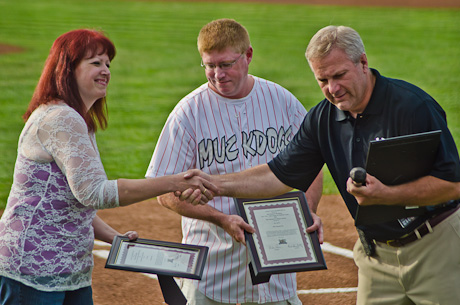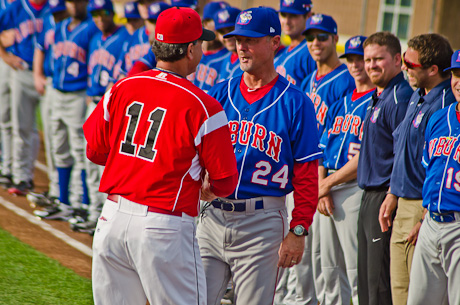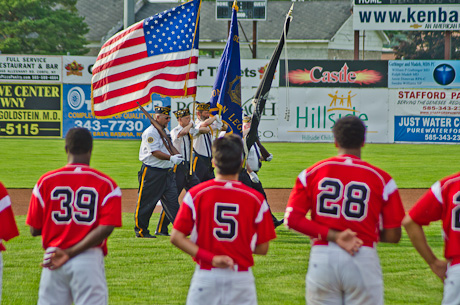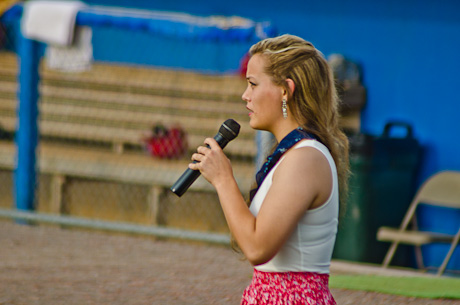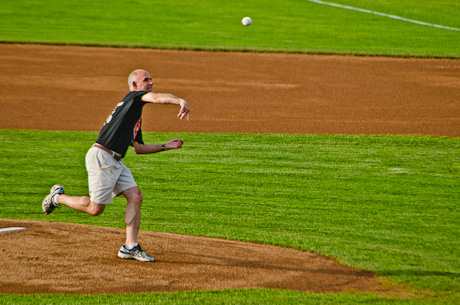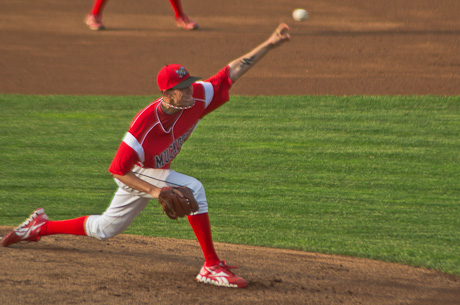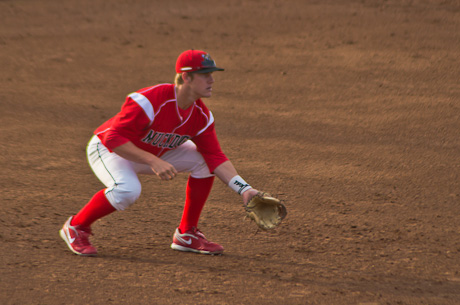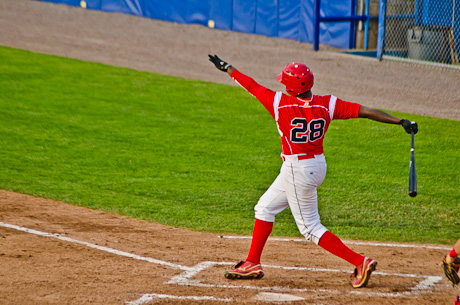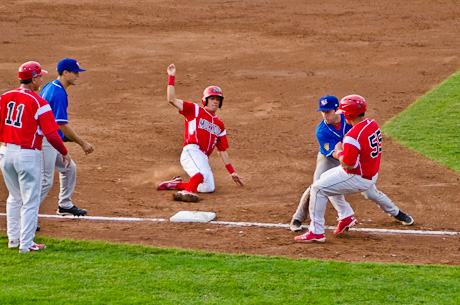 June 19, 2012 - 9:40am
#1
Go Dogs Go!
We'll be at the game on Friday. Can't wait!
June 19, 2012 - 10:59am
#2
Small, but engaged crowd last night. Good game. Would have like to have stayed past the 7th inning, but the kids were getting a little tired.
June 20, 2012 - 12:16pm
#3
The singer at the Muckdogs' season opener was marvelous. The young lady's voice was so clear and hit all the right notes so beautifully. In the section we sat in, up in the bleachers behind third base, a heard someone remark that her performance of "America the Beautiful" gave them the chills. I felt the same for her rendition of the national anthem, which everyone knows is notoriously challenging. Miss, your future looks bright to me!