June 23, 2014 - 11:03pm
Nationwide auto auction chain to purchase 30 acres for new facility in Bergen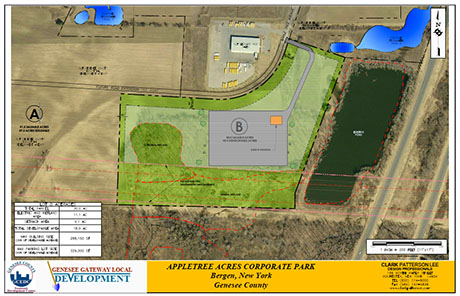 A company that specializes in auctioning off "total loss" vehicles is planning to move its Rochester location to Bergen.
The Genesee County Economic Development Center Board on Monday approved the sale of 30 acres in Appletree Acres Corporate Park to Insurance Auto Auctions, which has more than 160 locations nationwide.
IAA runs salvage auto auctions, selling cars that insurance companies have declared totaled, either because of accident, weather damage or theft. 
The company says on its Web site that more than 3.5 million vehicles in the U.S. are declared a total loss each year.
Some of the vehicles can be repaired and resold; others are good only for scap or parts.
By state law, only dealers can purchase cars that have been declared salvage.
The company will pay $600,000 for the property and plans to invest $3.5 million and $4 million on the new facility.
Between IAA and vendors, the location will employ 10 to 15 people.
Information on any tax abatements IAA may receive is not yet available.
Steve Tibble, IAA's director of real estate and development, said the company will next apply to the Town of Bergen for all the site and plan approvals.
"We plan on being open as fast as we can," Tibble said.
June 24, 2014 - 10:03am
#2
A junk yard is a place where salvage cars are stored and some never leave. They are parted and left to sit until somebody wants to try and get another part.
Here, cars are parked for a period of time, sold, and taken away. They are not parted on site.