April 26, 2014 - 12:58am
New Elba Betterment Committee holds first raffle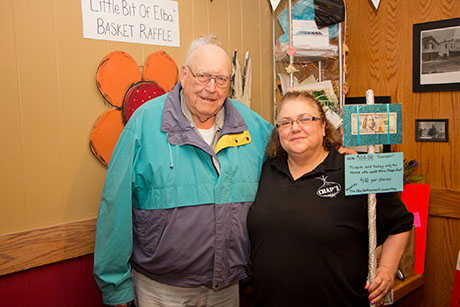 Robert Given, of Elba, is the first winner of the first raffle put together by the brand new Elba Betterment Committee.
A group of Elba residents have come together to help improve and promote Elba and they kicked off things with a raffle for a basket filled with more than $1,000 worth of gifts.
Given's name was picked during a drawing Friday at Chap's Elba Diner.
All items in the basket were donated by Elba merchants small businesses and farmers, according to Pauli Miano (who submitted the photos). Prizes included an iPad mini, bags of potatoes, Lottery tickets, a weed eater, over $300 worth of gift cards, craft items, pet supplies, books autographed by local authors, shirts and sweatshirts.
In a second raffle, anyone who came to Chap's today was able to buy a chance on a hundred dollar bill. Sandi Chappius of Elba was the winner.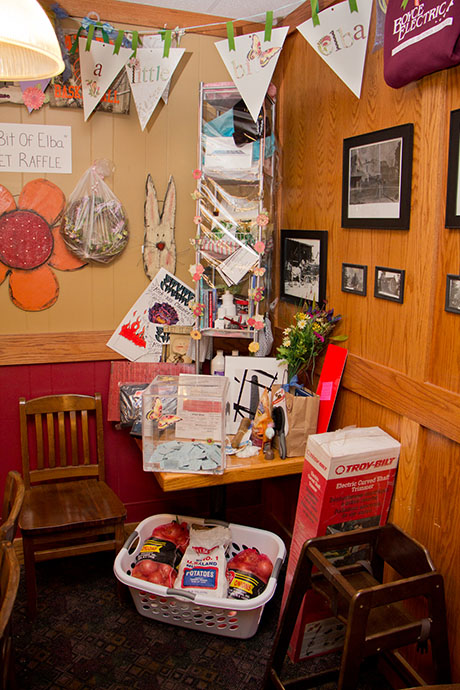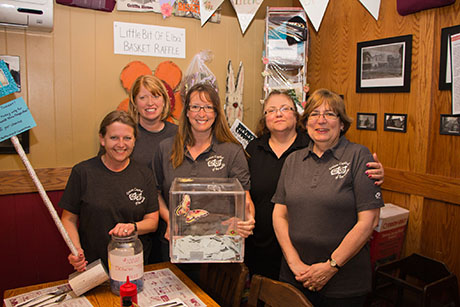 April 26, 2014 - 8:53pm
#1
Congrat's Bob...Money goes where money is .......maybe now you might be able to buy a drink at the golf course : ) : )