March 26, 2014 - 7:40am
New Genesee County Dairy Princess is from Elba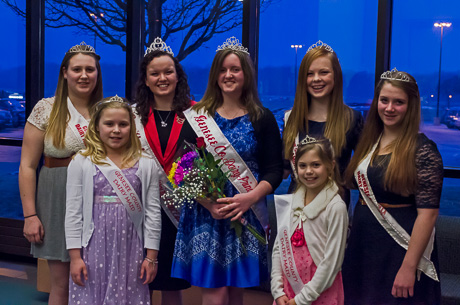 Kayla Wormuth, 17, of Elba, center of the picture, is the new Genesee County Dairy Princess. She was crowned last night in a ceremony at Genesee Community College.
Wormuth, who was a dairy ambassador for three years, said she's eager and nervous about her new position.
"I thought it would be a great experience and get me out there talking more because I'm a very shy person," Wormuth said.
To the left of Wormuth is Casey Porter, the New York State Dairy Princess. The rest of the court is Carolyn Sybertz, Georgia Luft, Emily Mikel, Mary Sweeney and Becca Slattery.