August 7, 2014 - 9:50am
Owner looking for missing pomeranian, Vixie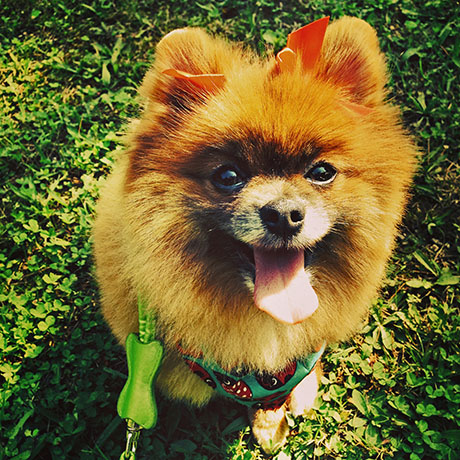 Vixie is missing and owner Alli Crawford is looking for her. She's a red pomeranian and was groomed recently. When she took off, she still had her leash attached. Alli has only had her about a week or so and she's very timid, Alli said. Vixie went missing in the area of Shepard Road about 2 p.m. yesterday. Alli can be contacted at (940) 368-3899.
UPDATE Thursday, Aug. 7, 6:13 p.m.: Vixie has been found and reunited with her family!
August 7, 2014 - 9:53am
#1
Is there a Pomeranian theft racket? We still are searching for the owner of our found little guy.
August 7, 2014 - 6:15pm
#2
Just updated: Vixie found, reunited with family!