July 23, 2014 - 2:49pm
Pasquale's already a big hit with Batavians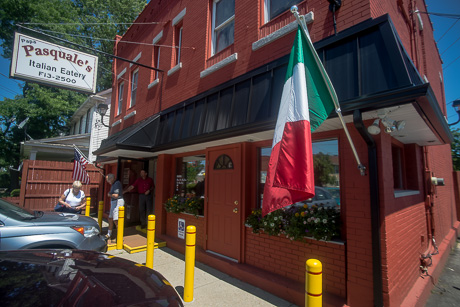 The New York Times writer Eliane Sciolino says, "the perfect bistro is a place where the dishes are traditional, the ingredients seasonal, the service attentive, the price acceptable and my relationship with the chef close enough that I can visit the kitchen when the meal is over."
Welcome to Pasquale's.
Mama Fasano promised us an intimate eatery filled with the treasures of family and the recipes of generations served in a warm and friendly atmosphere.
She's kept her promise.
The restaurant, at 341 Ellicott St., opened two months ago -- lunchtime only -- and is packed every afternoon.
It's the perfect kind of small lunch place for Batavia -- Italian classics such as ravioli, chicken cacciatore, tripe soup, pasta fazool, prepared and served by a longtime, local family, seated among your friends and neighbors (if you know anybody in Batavia at all, you'll run into people you know at Pasquale's).
The menu features a regular rotation of daily specials, plus a select few daily standards (for example, pasta and meatballs, of course, or beans and greens). Everything is fresh and homemade and as delicious as it looks. For your sweet tooth, try the cheesecake, which is thin and scrumptious, and comes with a dollop of real whipped cream on the side.
Batavia is blessed with a bounty of excellent, locally owned restaurants. Pasquale's is another great addition.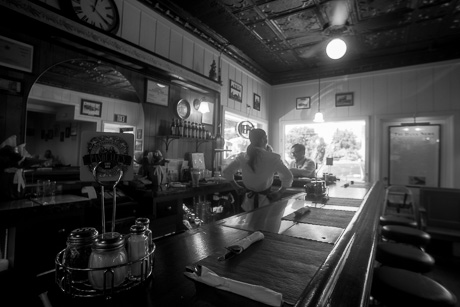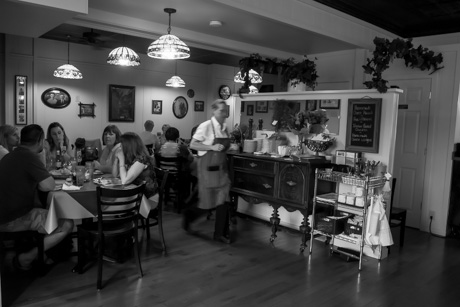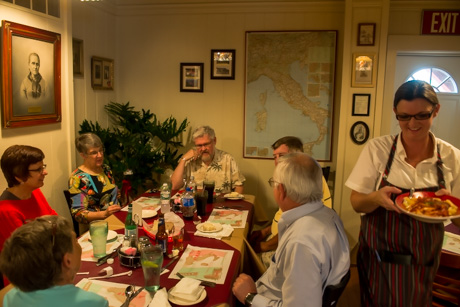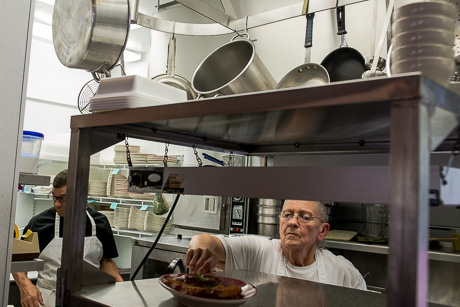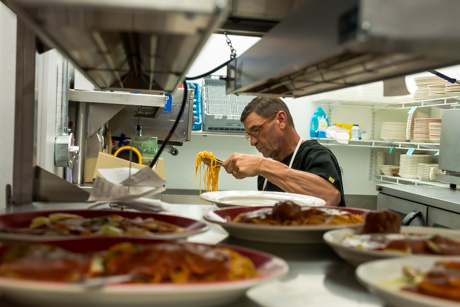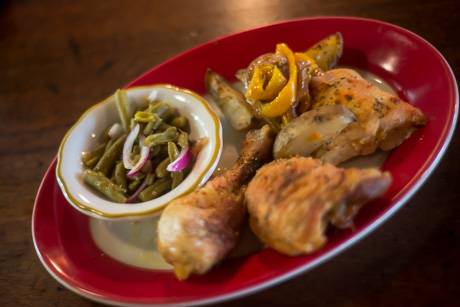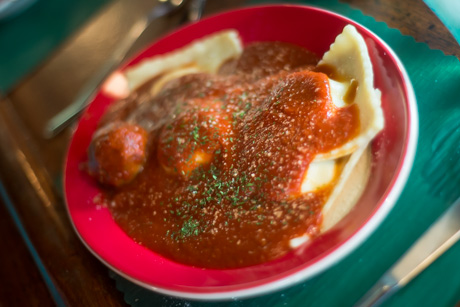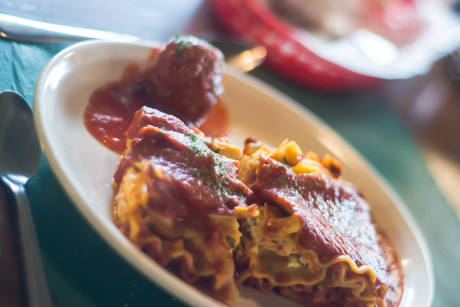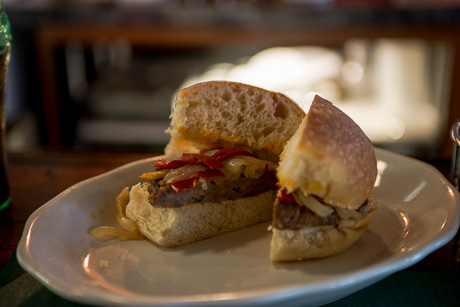 July 23, 2014 - 8:15pm
#1
I understand the new restaurant part, the "re-tooling/refurbishment" of the building, etc. The part that I can't understand is the painting OVER a mural of a Viet Nam Veteran collage on the side of the building. Something wrong with it; needed 'touching up'; you didn't like helicopters?, or---perhaps UNITED STATES OF AMERICA VETERANS, who put their lives on the line there, and thousands gave their's in order for you to have the FREEDOM to establish your business there? Well, it's just my opinion however, I thought it looked appropriate and respectful. And in also so saying, my feet will never cross the threshold there, even if it were the last restaurant in Batavia to go out to eat at! Respectfully submitted, M.C. Atkinson(Viet Nam Vet).