November 5, 2012 - 9:44am
Paying it forward: residents donate truckload of items for Sandy relief
posted by
Howard B. Owens
in
elba
.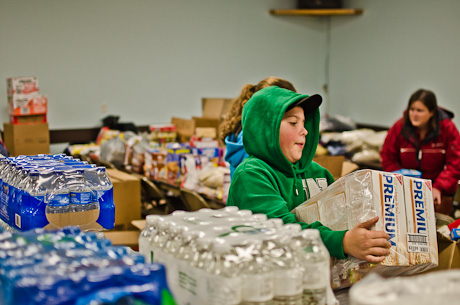 What started as a conversation among friends turned into a community-wide charitable effort to provide aid to people in Staten Island, who were struck last week by Superstorm Sandy.
Sarah Norton and Laura Luft started out with a simple posting on Facebook seeking a few donations after an Elba native and Staten Island resident let them know people in his neighborhood needed help.
The response was immediate and so they scheduled a drop-off time for Sunday at the Elba Fire Department Rec Hall.
The community was encouraged to bring food, water, toiletries and clothing between 4 and 6 p.m., but donations started piling up at one o'clock and by 3:30 the cars were streaming in.
Community members donated 21 pallets of supplies, and that count doesn't include clothing, bedding and coats.
Volunteer firefighters helped. Boy Scouts helped. Cub Scouts helped. And just about any community member with a little time to spare helped with the sorting and stacking of donations.
"We're absolutely blown away," Norton said. "I never thought we would see this magnitude of things coming and people coming to help. It's just amazing. This is not the vision we originally had. It's wonderful it turned out to be this, but we're just blown away."
Norton and Luft said people coming to the rec hall weren't just Elba residents, but people from all over Genesee County.
A local trucking company has volunteered to deliver the donations to New York City.
The donation and volunteer effort is important, Norton said, because some day, Genesee County might need similar assistance.
"This is paying it forward," Norton said. "If you pay it forward hopefully people will come together and help you when you're need."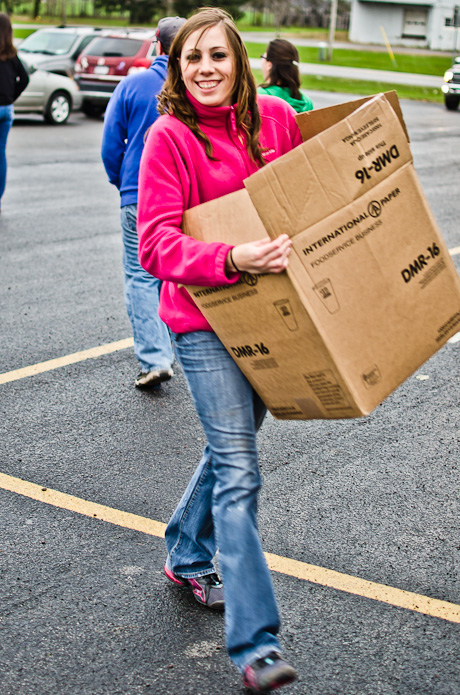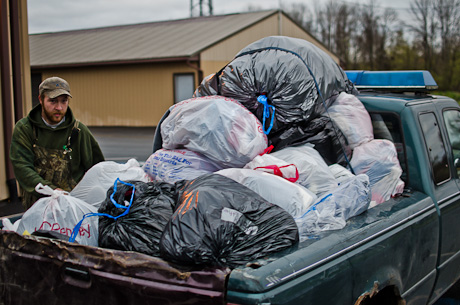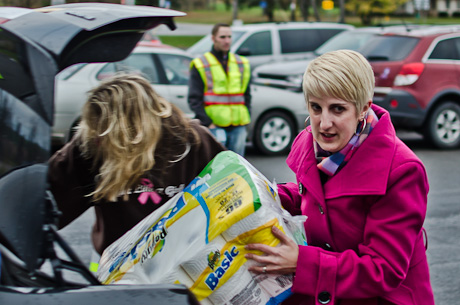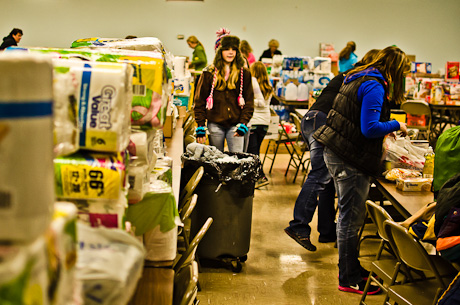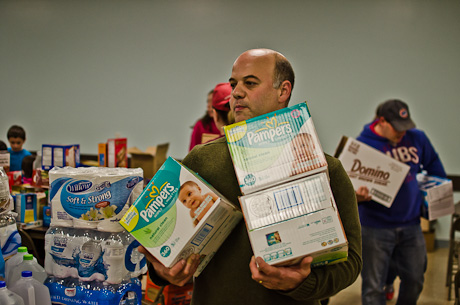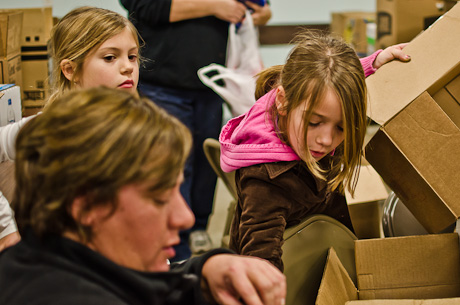 November 5, 2012 - 9:57am
#1
ABSOLUTELY AWESOME! It really is great to see so many good people gathering for such a tough time. People giving every thing they can for those less fortunate right now, probably sacrificing personally to do so, with such a tight economy and personal budget. JUST AWESOME!
November 5, 2012 - 2:36pm
#2
I live and work in Queens. If there is further interest in donations please check: www.rockawayhelp.com for needs. The website is updated many times a day for information about what is happening on the ground as well as what is needed.
However quickly: clothing is not needed at this time and is being turned away from many donation sites, blankets however are still worthwhile because many people are sleeping in their homes without heat to protect their belongings, medical supplies are needed (needles for insulin, first aid supplies, OTC medicines etc), batteries all sizes even irregular, water. Also cleaning supplies, contractor bags, tools and things. People are trying to clean their homes from the extensive damages sustained.
Hopefully these trucks can go directly to aide sites, the gas crisis is putting a serious kink in recovery plans and actions.
November 6, 2012 - 10:46am
#3
UPDATE: The truck has arrived safely. Thank you to everyone who made this possible.