January 25, 2013 - 12:39pm
Pembroke girls play in pink to raise money for breast cancer research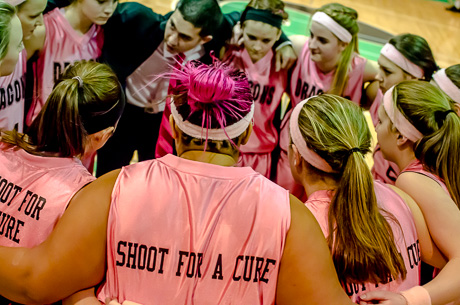 It started out as a simple idea and now it has become a big annual event for the Pembroke Lady Dragons.
Last year after the wife of Pembroke Coach Ron Funke was diagnosed with breast cancer, the girls basketball team thought they would show support by playing a game with a pink basketball.
They wound up raising $4,000 for breast cancer research after Disney donated amusement park passes, another company donated pink uniforms and dozens of local businesses donated items for auction.
"It just kind of grew to something that for these girls as a team, it's their identity," Head Coach Mike Wilson said. "These are community-minded kids. They think about other people."
Last night, for Pembroke's game against Holley, the girls again donned pink uniforms and hundreds of community members showed up for the event.
"When they saw how many teachers and how many community members were affected by this and the difference what they did made for those people, it became something that meant a lot to them to try and keep going," Wilson said. "They feel responsible to those people. They feel responsible for the community.  This is just a way for them to give back in some small way to the community that has gone the extra mile for them."
The goal for last night was to raise $6,000. We haven't heard yet how much was raised. Pembroke won the game 34-13.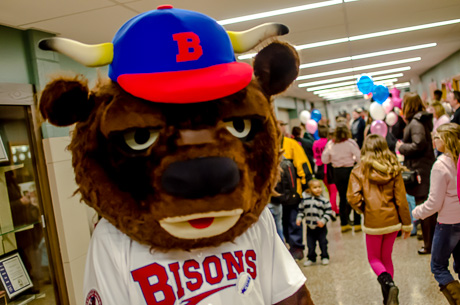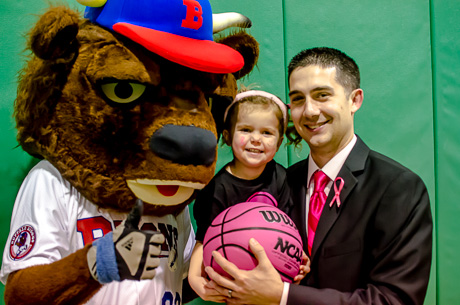 Coach Mike Wilson, his daughter and the Buffalo Bisons mascot.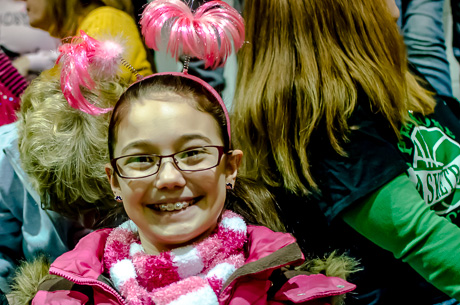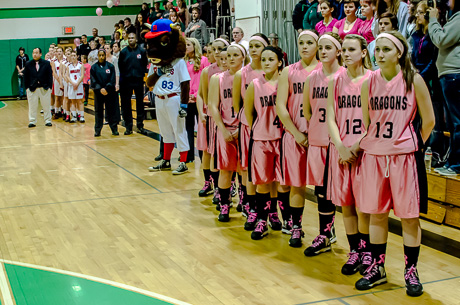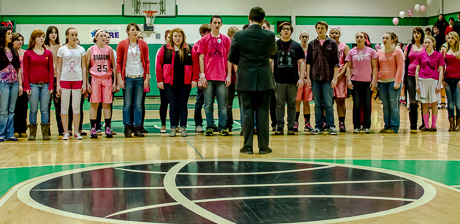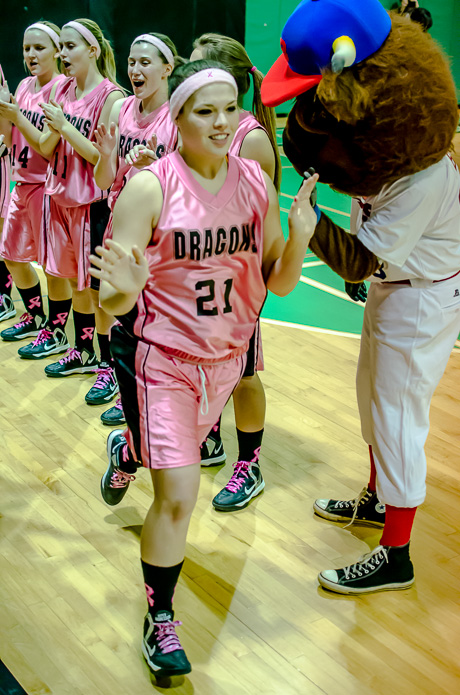 Dannielle Della Penta takes the court prior to the start of the game.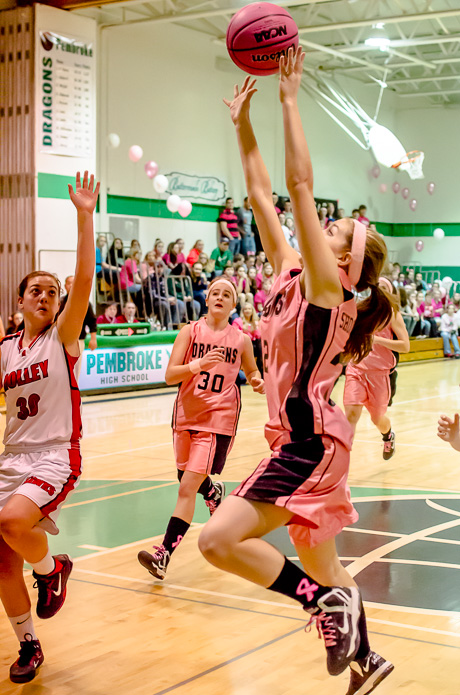 Cora Erb with a lay up.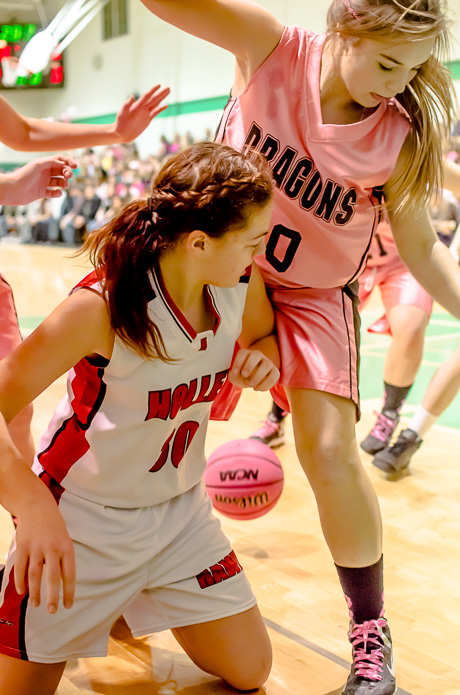 Holley's Kassy Sutton and Pembroke's Rylee Moser tangle over a loose ball.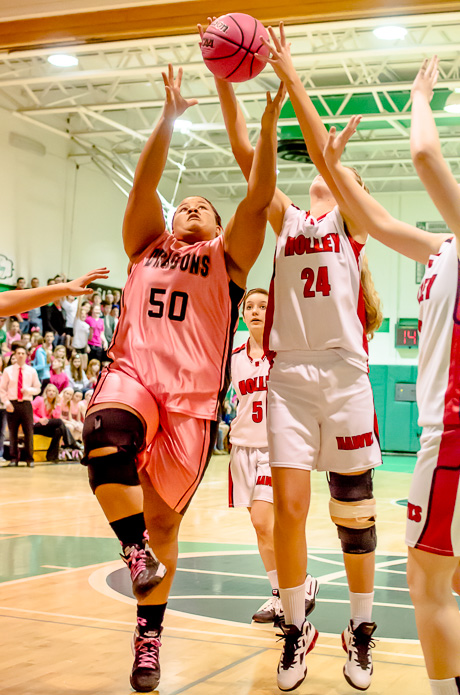 Cassie Williams goes for a rebound.
January 25, 2013 - 1:23pm
#1