January 3, 2014 - 11:40am
Photo: Clearing away the snow around Ascension Parish Church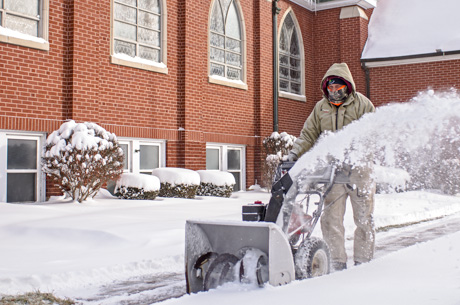 Jim Fasano was out clearing away the snow around Ascension Parish Church on South Swan Street this morning.
Fasano said the church's regular maintenance man had to go into the hospital for surgery, so all of the parishioners are pitching in and helping with the upkeep of the church and grounds.
"It's a big job," Fasano said.
The National Weather Service reports the current temperature in Batavia is 2 degrees. A wind chill advisory remains in effect until noon, and a new advisory has been issued for 9 tonight through 4 a.m., Saturday.
The forecast further out is for potential heavy lake effect snow Monday or Tuesday and continued cold and wind chill. The chance of snow for Monday and Tuesday is listed at 50 percent.