October 31, 2012 - 6:39pm
Photo: Ghost, zombies and aliens take over home on Church Street, Elba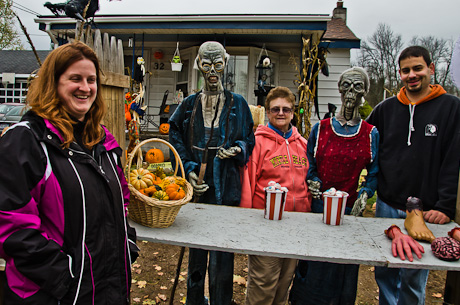 For about a dozen years, the Millen family has been giving fellow Elba residents quite a fright.
Each year -- and each year they tend to outdo themselves -- the family decorates the entire front lawn, side lawn, back lawn and garage with ghost, zombies and space aliens so that visiting trick-or-treaters (kiddies and oldies) get a good scare.
I stopped by their house at 32 Church St. late this afternoon as they were putting the finishing touches on the decorations, but before they were in custom. Posing for a photo are Sarah, Sandy and Bill.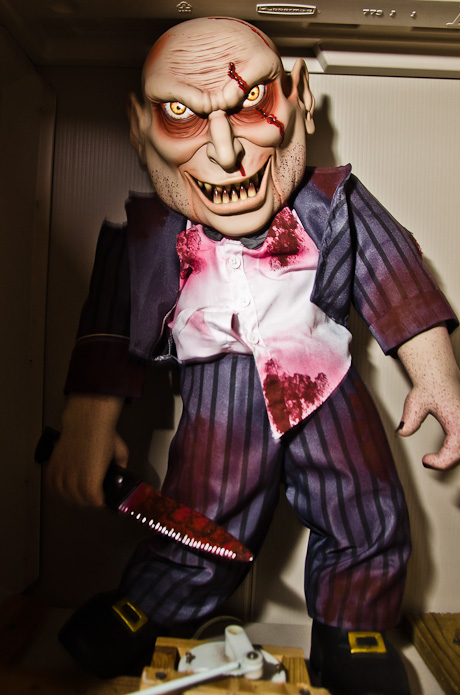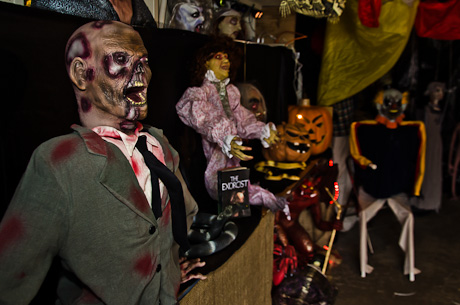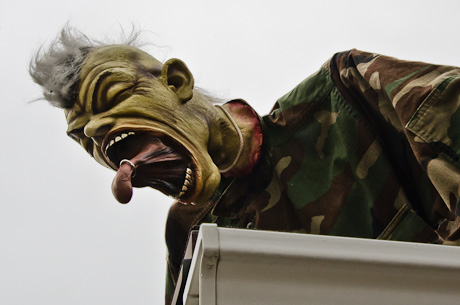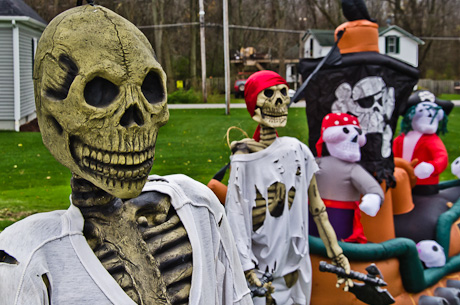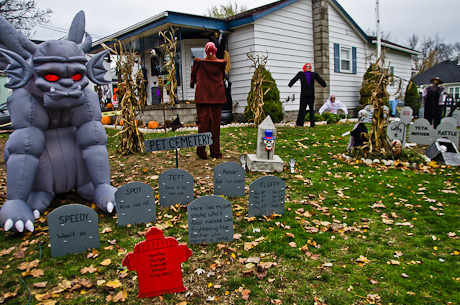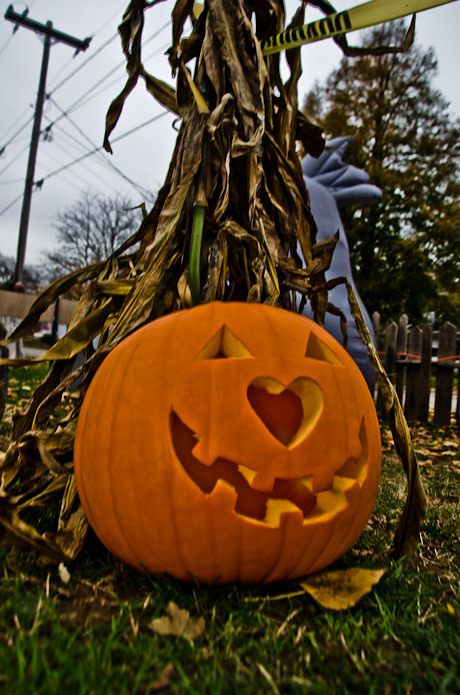 One of 32 hand-carved pumpkins in the yard.
November 1, 2012 - 9:45am
#1
They do an awesome job. The kids look forward it to it every year.
November 1, 2012 - 3:16pm
#2
That they do. I look forward to going there every year with my wife and kids.