January 22, 2014 - 10:26am
Photo: Snow clean-up Downtown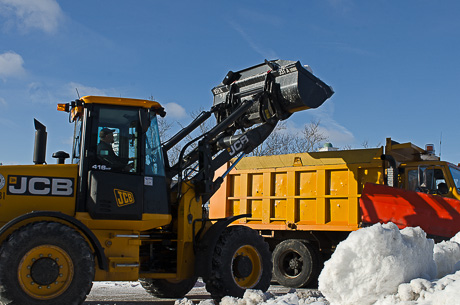 On a day of no snowfall and no blowing snow, city crews are taking the opportunity to clear away piles of snow from parking lots and parkways. Above, a crew works on a pile of snow outside City Centre on the Jefferson Avenue side.
January 22, 2014 - 11:07am
#1
I think the city should also clear the sidewalks in front of the businesses downtown to improve access and safety.
January 22, 2014 - 6:31pm
#2
They usually do the walks in front of businesses on Main St. between Midnight and 5-6am,when there is little traffic and places are closed. Surprised they haven't done it yet.....