May 6, 2014 - 10:07am
Photo: South section of Cedar Street closed for paving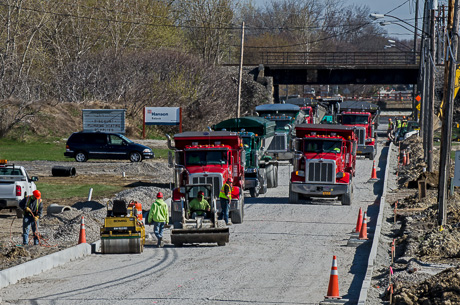 Trucks filled with base and binder are on the south end of Cedar Street this morning getting ready for this week's paving job. The south end will be closed until at least Friday. Everything north of Edwards Street remains open, though crews are putting the finishing touches on that street reconstruction project. Businesses on Cedar Street remain open.
Hey guys and gals......don't forget to flush the manhole covers with the blacktop.............
Pretty please.......my car thanks you too !!