May 10, 2013 - 7:09am
Photo: Tree-lined walkway at GCC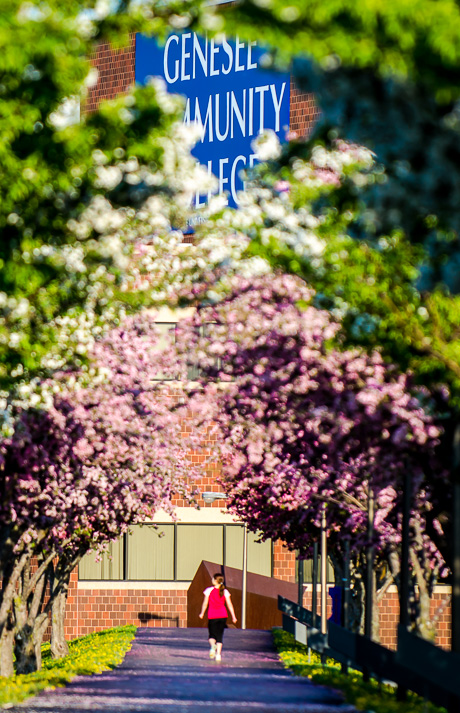 One day during the winter I was at Genesee Community College walking down this walkway and thought, "um, wonder what this looks like in spring when the trees are in bloom." Last evening, I went back to take a look.
We truly do have a beautiful campus, don't we?! Yup, we sure do!
:)
May 10, 2013 - 11:35pm
#2
Let's hear it for the grounds crew !!!!!!!!!!