December 27, 2012 - 3:11pm
Photos: Batavia digging out from overnight snowstorm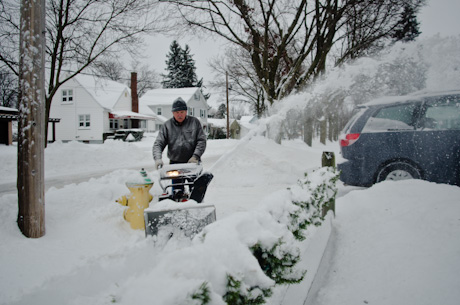 Batavia demonstrated this morning that it knows how to dig out pretty quickly after getting in the neighborhood of a foot of snow overnight. By midmorning, most residents had their driveways and sidewalks cleared and a few others were just finishing up.
Above, Jack Chmielowiec, Otis Street.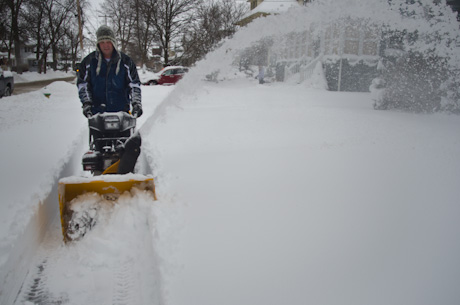 Eric Haile, Summit Street.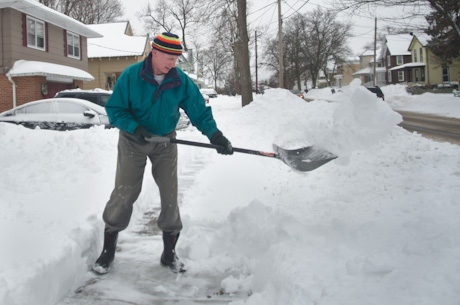 Rick Porter, Prospect Avenue. Porter also had a request for his fellow Batavians: Please shovel your sidewalks and around your hydrants.
Leon Koukides, South Jackson Street.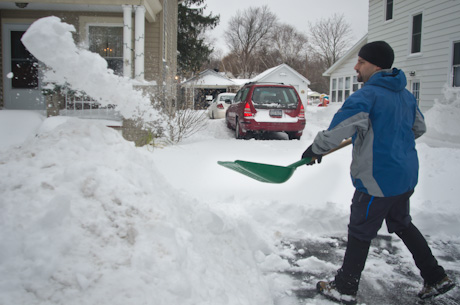 Gabe Abdella, South Jackson Street.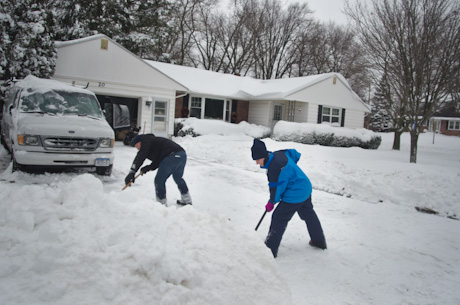 Karen Zerbe and Bill Barton, Jackson Avenue.
December 27, 2012 - 9:34pm
#1
FORMER RESIDENT OF REDFIELD PARKWAY AND WILLIAMS ST, OH HOW WELL I REMEMBER THE SNOW IN BATAVIA, THANKS FOR THE MEMORIES HOWARD, HAVE FUN IN THE SNOW, THERE IS NO PLACE LIKE BATAVIA IN THE SNOW!