March 30, 2014 - 12:10pm
Photos: Batavians with dealing heavy, wet snow on a Sunday morning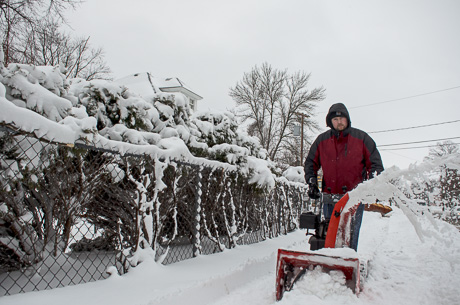 This is not how you want to spend a Sunday morning in Spring, clearing snow from your walks and driveways.
Whether using a blower or a shovel, Batavia residents this morning said the snow was heavy and hard to move.
Above, Ben Humes on South Main Street.
Justin Washington on Ellicott Avenue clearing snow from his car.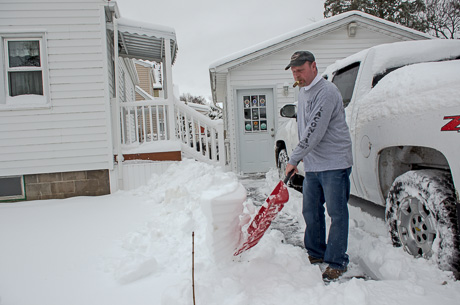 Jeff Emminizer, on South Main Street, enjoys a cigar while shoveling his drive. Emminizer, who owns a home-based business repairing dings and dents on cars, said he also had the BBQ going, smoking some beef. He said he grills or smokes every Sunday, regardless of the weather.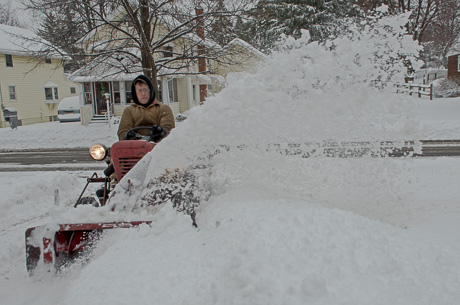 Jared Chaddock on Roosevelt Avenue with his 1964 Wheel Horse tractor.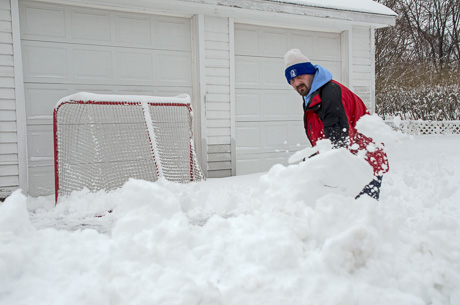 Fred Lord on Kibbe Avenue.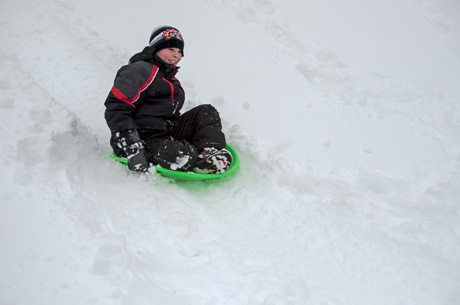 Brandan, 9, and Alissa, 4, were sledding in Kibbe Park with their father Mark Burgess.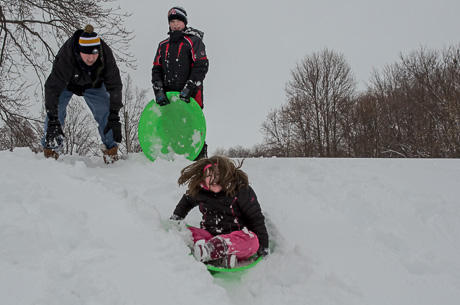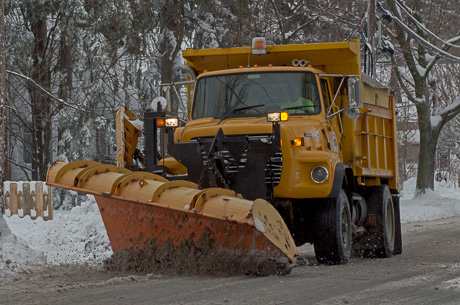 A city plow truck on Chestnut.
March 30, 2014 - 4:45pm
#1
Damn it is eighty again today and I need to mow the lawn. Maybe tomorrow, right now I'm heading to Dale Watson's Little longhorn for Chicken Shit Bingo.
March 30, 2014 - 5:44pm
#2
Hey, Mr. Jeff Emminger, I need to get some dents repaired on my car, how do I get in touch with you?