August 6, 2013 - 8:39am
Photos: Buffalo Bills players at City Slickers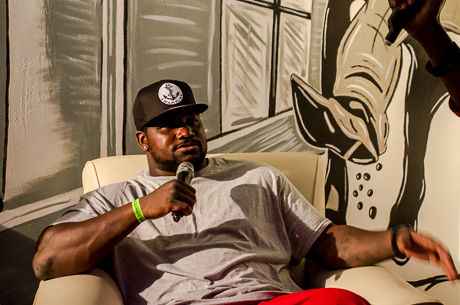 Yesterday, Buffalo Bills Head Coach Doug Marrone put his team through a long and physical practice. It was the first day of scrimmages. By the time it was over, players were tired and running late, but still, several did show up as planned to City Slickers for the taping of Sports Cube TV.
Above former #1 draft pick Marcell Dareus during his interview.
Also joining the party were Aaron Williams, Migel Bradham, Zebrie Sanders, Marcus Dowtin, Crezdon Butler, Jamie Blatnick, Kortnei Brown and Dominque Ellis.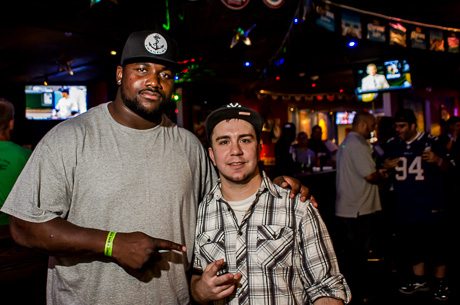 Dareus with promoter Tim Walton.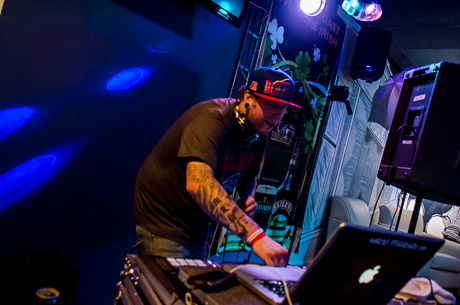 DJ Macy Paradise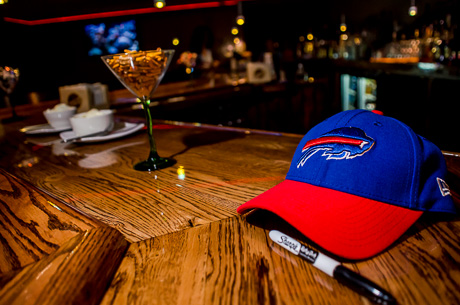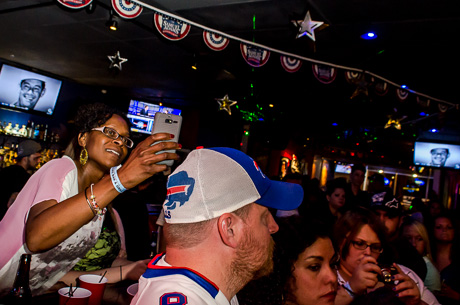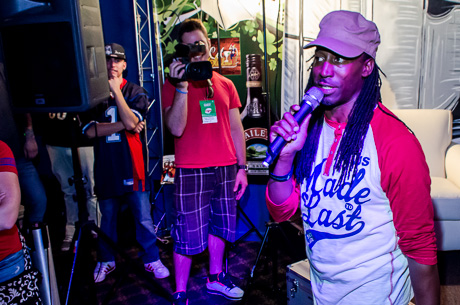 Sports Cube host Muki.
To purchase prints, click here.