October 18, 2012 - 6:07pm
Photos: Building on West Bethany Road, Alexander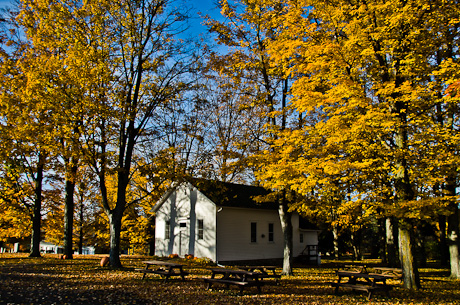 Returning to Batavia from the Genesee County Park this morning, I came across this scene on West Bethany Road. The building across the street says "West Bethany Baptist Church" on it. There's a cemetery behind it and a cemetery to the south. This building and the park-like area around it strikes me as some sort of fellowship hall for the church, but I'm not sure. Interestingly, it appears the church is in the Town of Bethany and this building is in the Town of Alexander.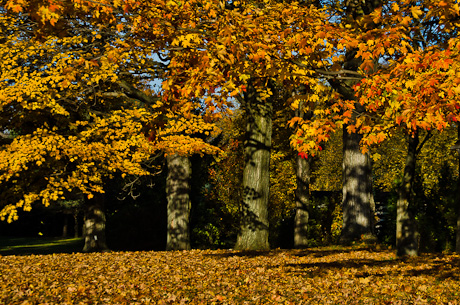 October 18, 2012 - 10:43pm
#1
Howard, This was one room school house back in the 30's. Many kids walked up hill both ways to get here. I know thats what my mother used to tell me when she attended here.
October 19, 2012 - 9:03am
#2
Gary, let me guess: Only one boot between your mom and her 12 siblings to share, right?