December 1, 2012 - 10:24pm
Photos: Christmas in Oakfield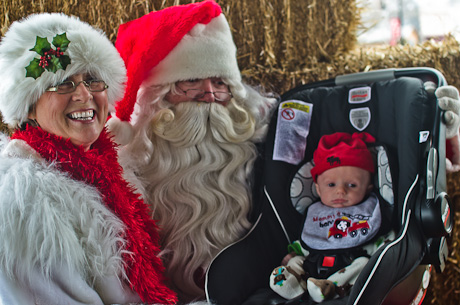 When I left Le Roy, there was a long line of children waiting to talk with Santa and fill his ear with their Christmas dreams. I drove straight to Oakfield, and by the time I arrived, Santa was already there. It's amazing how that guy gets around.
Above, Santa with Mrs. Claus and their 5-week-old grandson.
Oakfield held a new Christmas event for the village today. It included the annual Christmas tree display, but moved this year to the memorial park between South Main and Pearl. The event included wagon rides, cookie decorating, games and the Genesee Model Train Engineers held an open house.
Organizers expect the event to become an annual celebration of Christmas in Oakfield that will get a little bigger each year.