March 24, 2014 - 12:29pm
Photos: City firefighters practice rescue skills in icy water at Dewitt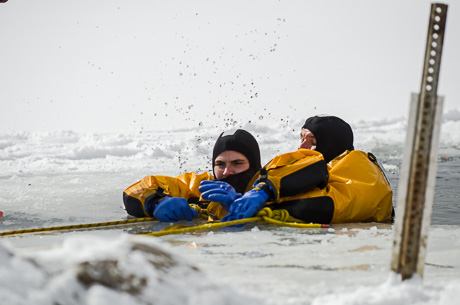 City firefighters were at Dewitt Recreation Area today for a round of ice and cold water rescue training.
Lt. Bob Fix, a certified ice and cold water rescue instructor, conducted the class.
The purpose of the course is to provide fire personnel with the skills and knowledge required to safely and effectively respond to incidents on our through ice.
There are 325 acres of open water within city limits. The Tonawanda Creek runs for 2.79 miles through the city.
Upon completion of the training, participants will be certified in ice rescue awareness, operations and technician levels for three years.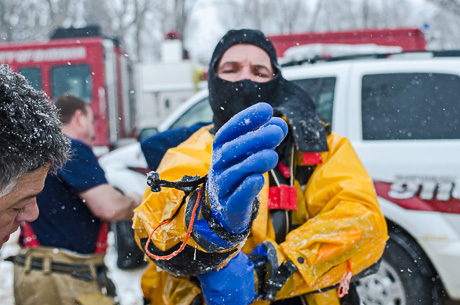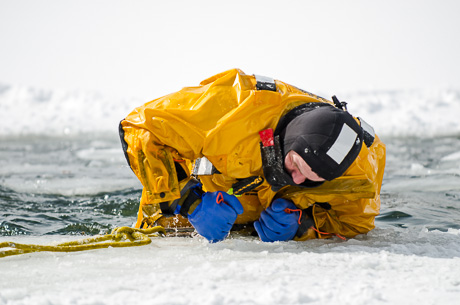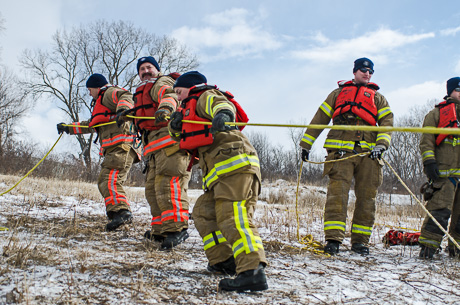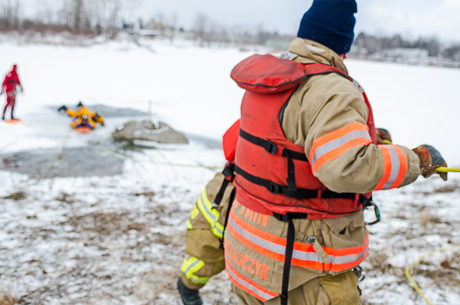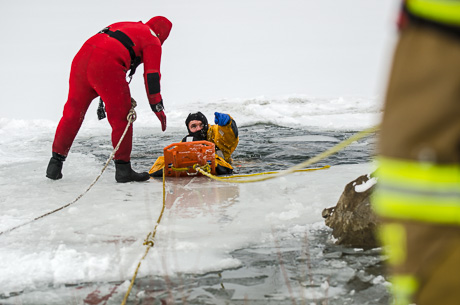 A seagull was more interested in the open water as a possible fishing hole than rescue training.