May 21, 2012 - 1:36pm
Photos: Construction progress at the Genesee Valley Agri-Business Park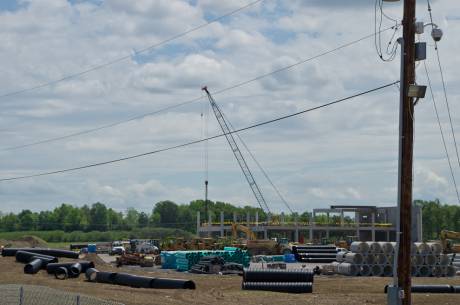 I stopped by the Ag Park this afternoon just to see how construction is coming along -- Haskell has made some visible progress on the Pepsi/Muller Project Wave plant.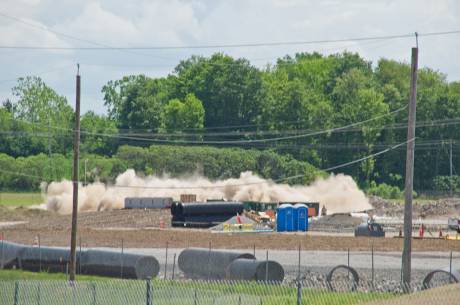 I happened to be on hand when some bedrock was blasted from the ground.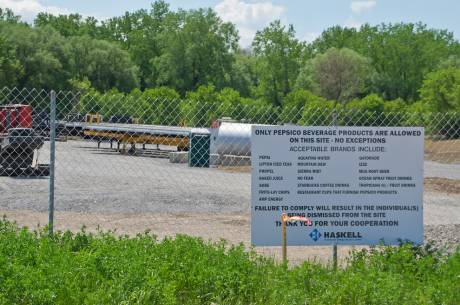 Perhaps not surprisingly, this sign warns that only Pepsi products are allowed in the construction area.
For those keeping score, it look like a majority of the vehicles in the employee parking lot had New York license plates.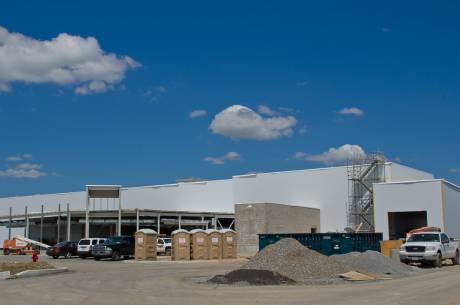 Meanwhile, most of the work for the new Alpina plant is now taking place inside the new building. Alpina is on schedule to start producing yogurt in Batavia some time in August.
I didn't get a picture, but the Marktec building is completed.