August 4, 2014 - 2:52pm
Photos: Fire hydrant painting downtown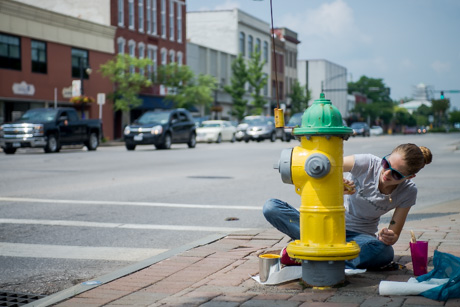 Local artist Brandi Bruggman has been comissioned by Vibrant Batavia to paint two of the fire hydrants downtown. Here she paints the one at Main and Bank, in front of Seymour Place (GO ART!). She said this hydrant will have a colorful paisley design on it. Her other hydrant will be painted like a lighthouse.  
Below, a hydrant on Center Street completed by another artist.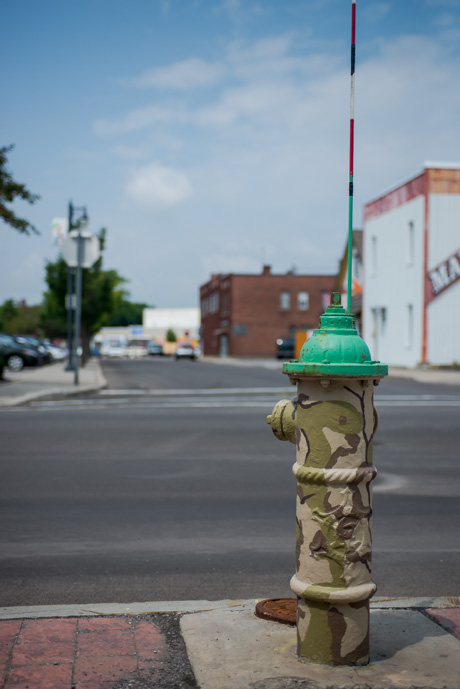 UPDATE: Amanda Earl submitted these photos of Brandi's hydrants from later in the day.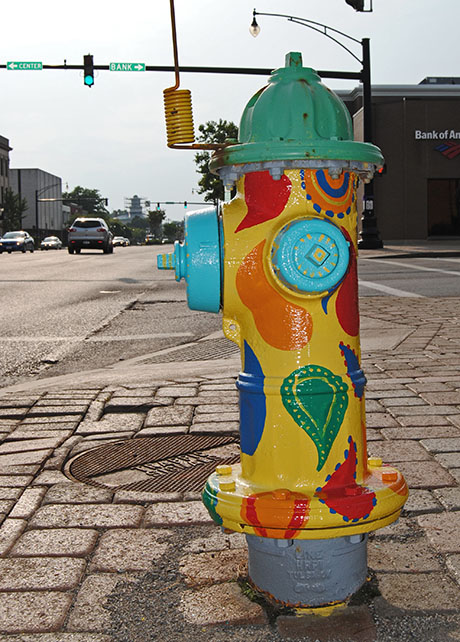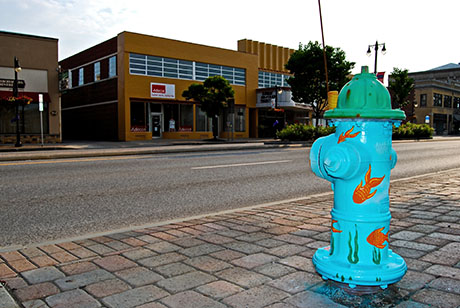 August 5, 2014 - 7:35pm
#1
I hope there's not a fire in that area of Center Street.... The poor fire department will never find that hydrant.