January 20, 2014 - 11:17pm
Photos: GSO begins tune-up for Feb. 16 concert at St. James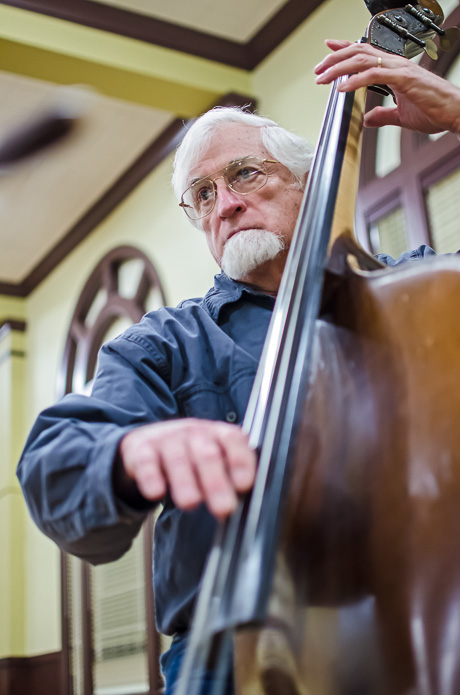 Members of the Genesee Symphony Orchestra are busy getting their act together for the GSO's concert Feb. 16 at St. James Episcopal Church in Batavia.
Tonight, the orchestra rehearsed at the First Presbyterian Church in Batavia.
Raffaele Ponti is the conductor and music director for the show, which will feature soloists Holly Bewley, a soprano, and pianist Isabelle Aubin (who were not part of tonight's rehearsal).
The program includes works by Leonard Bernstein, Mozart, Annunzio Montovani, Leroy Anderson, Schubert and John Williams.
Tickets are available at geneseesymphony.com as well as GO ART!, Roxy's Music and the Batavia Senior Center and in Le Roy at the Bank of Castile.
Top photo: Lynn Eberhardt, of Scottsville, on bass.
A violin in the hands of Jill Babinski.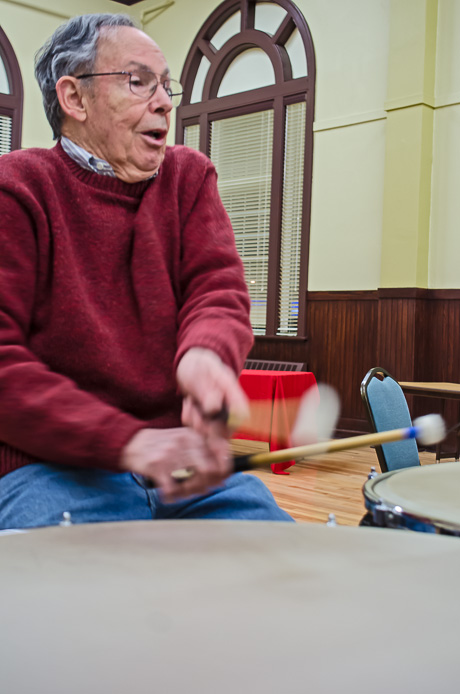 Dave Funston, of Batavia, on drums.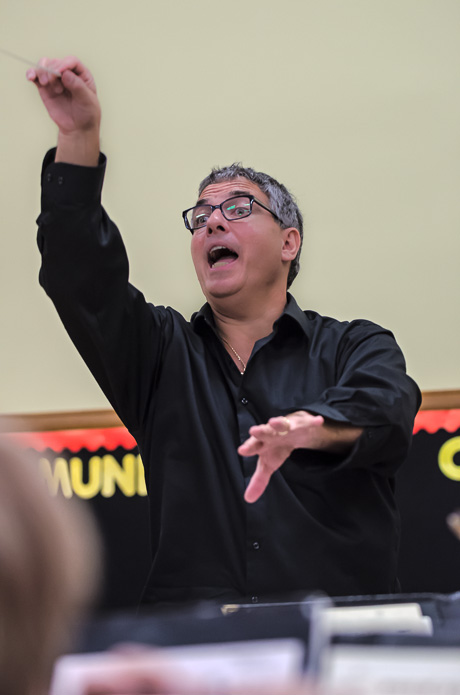 Conductor and music director Raffaele Ponti.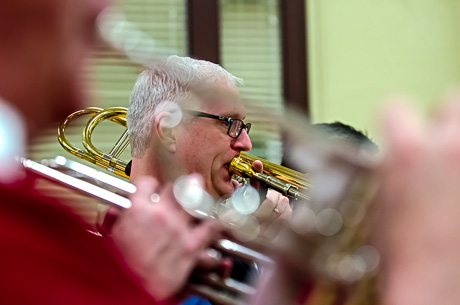 Dave Porter, trombone