May 3, 2014 - 3:28pm
Photos: Kids carnival at GCC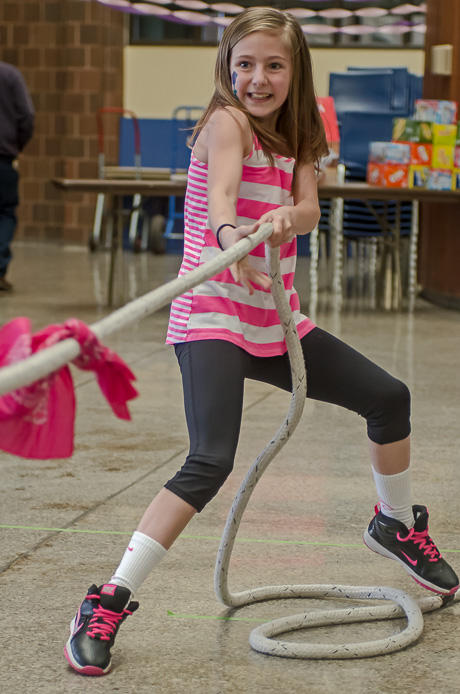 Jenicka Baker, 9, of Batavia, plays tug of war with a Genesee Community College student during a kids carnival held in the GCC Forum. The carnival featured a variety of games for children and was organized by students and GCC.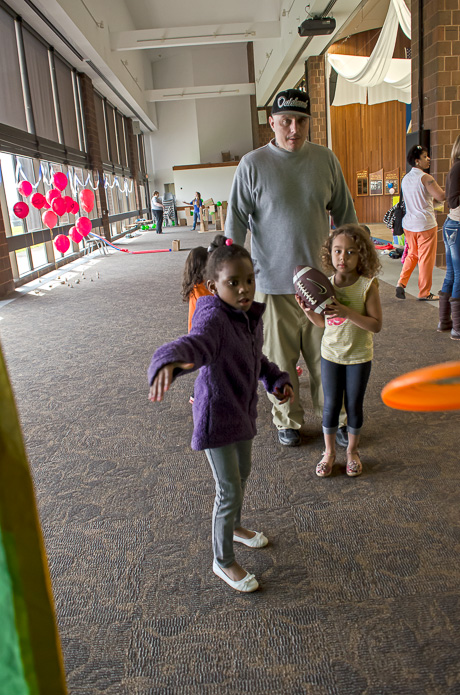 Charles Smith, Kiajia Johnson, 6, and Tahlia Smith, who turned 6 today, at the Frisbee toss.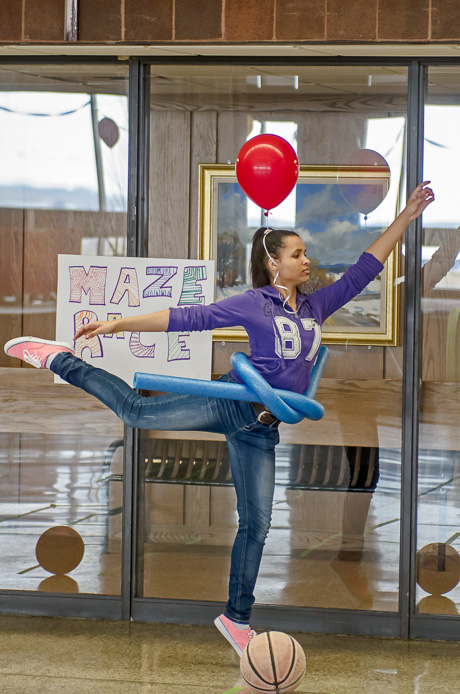 While waiting for children to come to her game, Seneria Curtis, a GCC student, practiced her ballet.