May 17, 2014 - 10:47pm
Photos: A no-fish fishing derby on the Tonawanda Creek in Batavia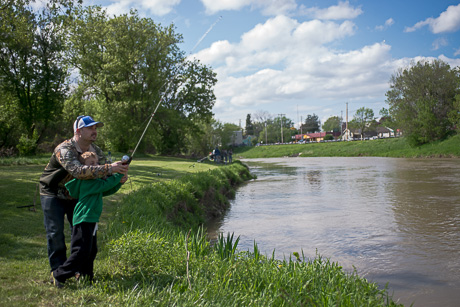 The fish weren't biting on the Tonawanda Creek today, but that didn't stop a group of Batavia residents from having fun during an annual fishing derby organized by John Lawrence.
The water was high and swift, which made it hard to even get a nibble, but the anglers, young and older, stuck with it.
Above, Brian Mruczek with is son Lakoda.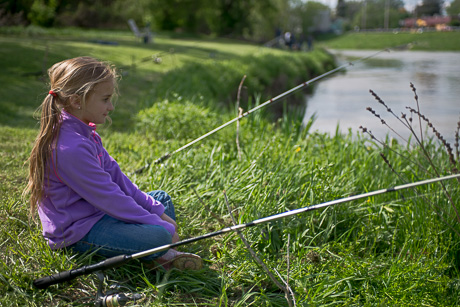 Giana Mruczek.
Nick Grasso puts on a show like he's really hooked something big.