March 22, 2014 - 12:40am
Photos: Oakfield-Alabama winter carnival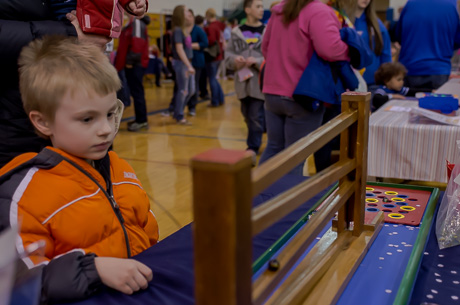 Four-year-old Ethan Pritchett watches a marble roll through a track as part of a game at Oakfield-Alabama's annual winter carnival.
More than 1,500 people who attended the event were able to enjoy more than 40 carnival games, music, food and entertainment during the carnival Friday evening.
The carnival is hosted by Oakfield-Alabama Elementary Community School Organization and is a major fundraiser for the group.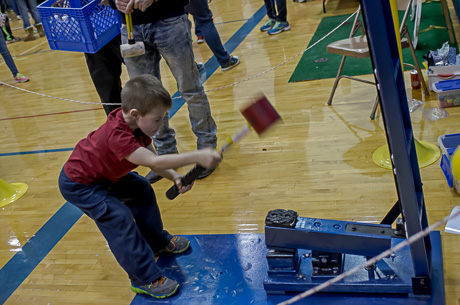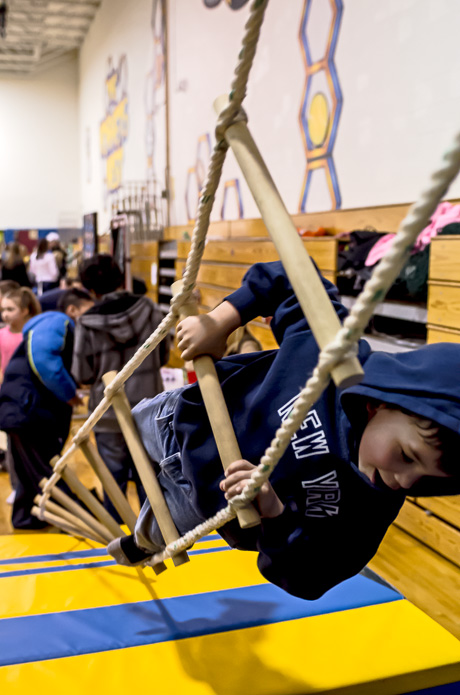 David Schichler, 5.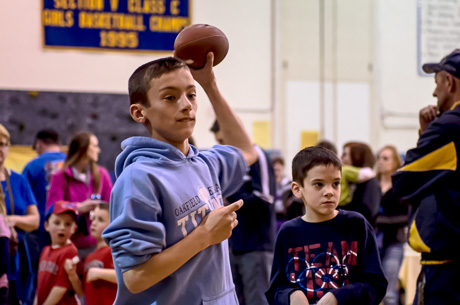 Kadeen Cusmano, 10.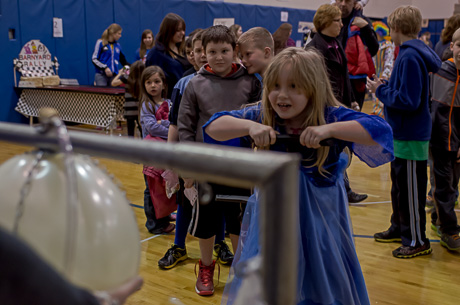 Ashley Ostrander, 8.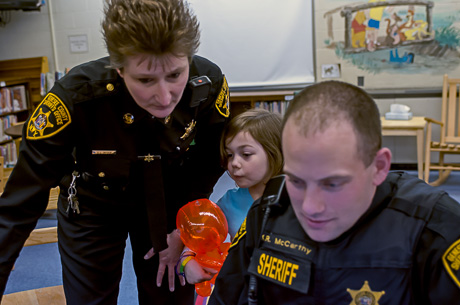 Amora Mabon, 5, watches as Deputy Snyder and Deputy McCarthy create a child identification card for her little brother.