May 12, 2014 - 5:20pm
Photos: Pavilion HS DWI fatal accident prom drill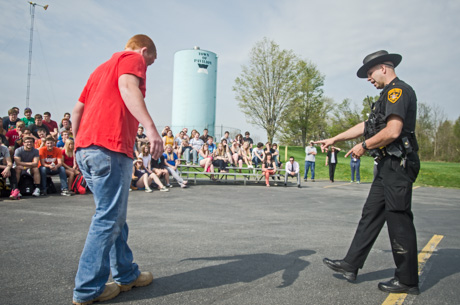 Pavilion High School juniors and seniors got a pre-prom reminder not to drink and drive from local emergency responders.
With Pavilion Fire Department in the lead, personnel from Bethany fire, Stafford fire, Mercy EMS, the Sheriff's Office and State Police put on a demonstration this morning of what a fatal DWI-involved accident is like.  Also participating were Coroner Barry Miller and Michael Tomaszewski, owner of the Tomaszewski Funeral Home.
The accident victims were played by Jacob Hoffman, Amanda Sauer, Cody Greene and Kelly Kraft. Their parts were student drunken drivers, two seriously injured (Mercy Flight was scheduled to participate for one of the victims, but had to cancel), and one dead-at-the-scene passenger.
Narrating events was D.R. Roblee, of the County Emergency Management Office.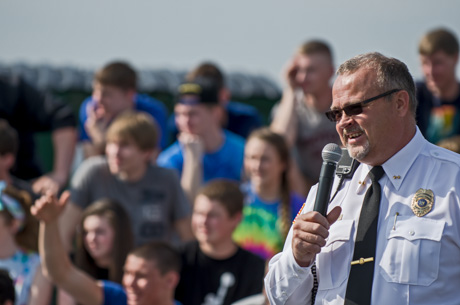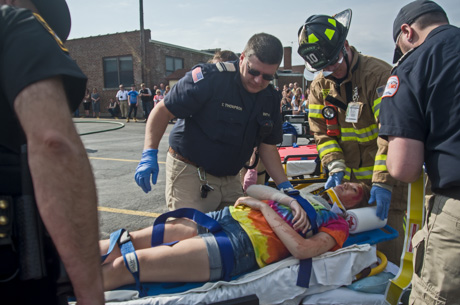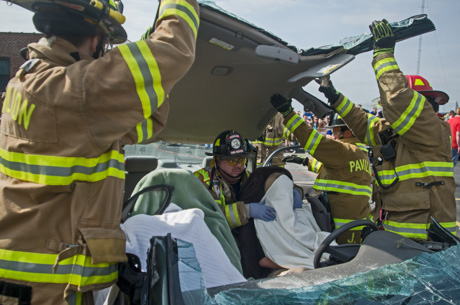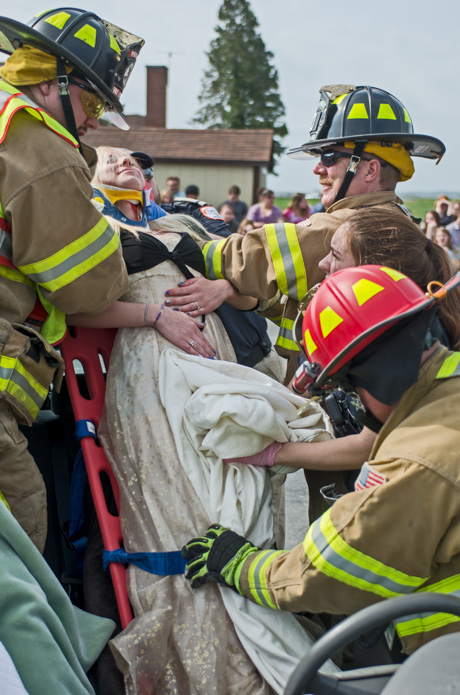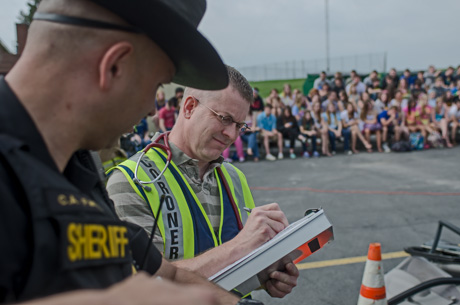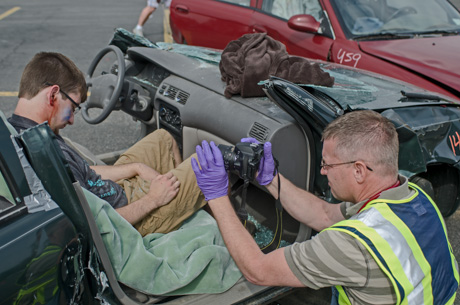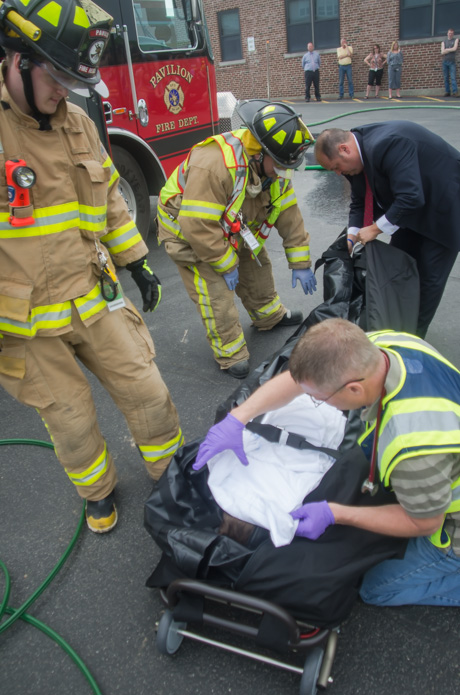 To purchase prints, click here.