July 3, 2012 - 5:25pm
Photos: Reenactors teach children about War of 1812 in Centennial Park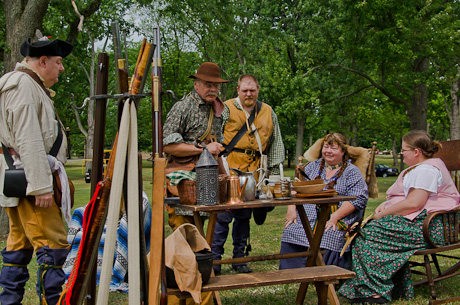 Members of the Hoisingtons Rangers -- a group of reenactors of Batavia residents attached to Ft. Niagara -- were in Centennial Park this morning with a group of 5- through 12-year-olds to teach them a little about history.
The kids are part of a YMCA summer program.
The reenactors taught the kids about the period they represent -- the War of 1812 -- and those clothes they wore, the dishes they ate with and the muskets they shot.
The reenactors were Michael Richmond, Richard Richmond, Pete Bosch, Cynthia Richmond, Marge Ward, Amber Richmond.
Note: Several children asked me to take their pictures hoping to be on The Batavian, and I got some fine portrait shots, but a Y staffer asked me not to publish the pictures because a waiver is required by the parents. I don't need a waiver, but I don't want to get anybody at the Y in trouble with a boss. Sorry, kids, no portrait pictures.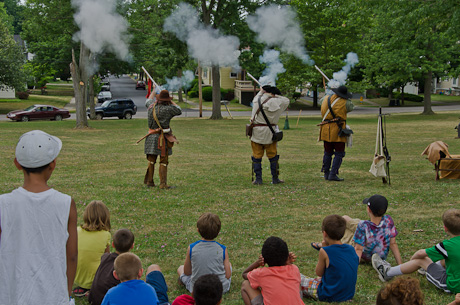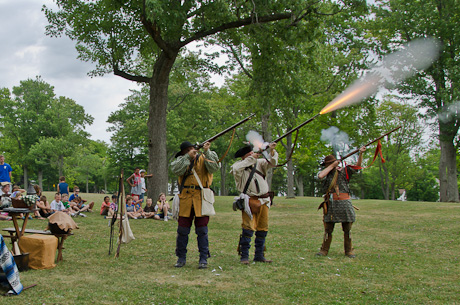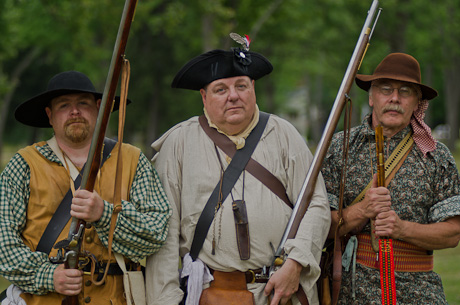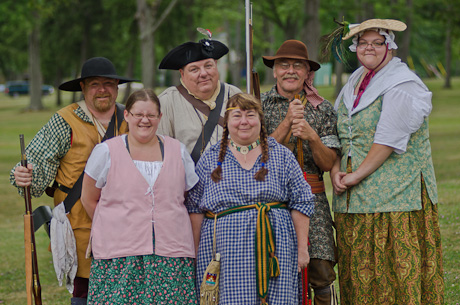 That lady has an awesome hat, with the ruffly lil' bonnet underneath. Two hundred years ago, I'm sure it was quite fetching. Today? Not so much. No offense. It's very authentic, but very funny, too!