September 26, 2011 - 11:01pm
Photos: Ribbon cutting and tour of new water park at Clarion Hotel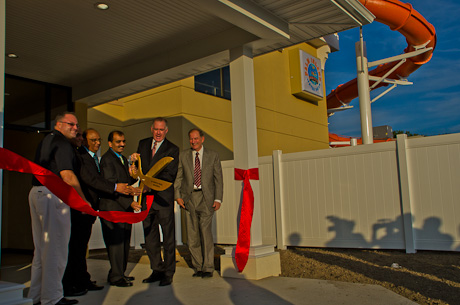 Just over six months and more than $2 million later, the much-anticipated indoor water park at the Clarion Hotel on Park Road is ready for splashing, laughing and high-energy fun.
Today, various community leaders and local and regional media were on hand for the ribbon-cutting ceremony for the new Palm Island Indoor Water Park.
The park opens to the public at 3 p.m., Friday and will open at 9 a.m., Saturday (for more about park operations, visit the website).
The brainchild of Chan Patel, owner of the Clarion, will offer recreation to guests year-around.
Prior to the ribbon cutting, Patel told visitors that 95 percent of everything in the park was made in the U.S. Local and regional contractors worked on the project.
The 12,000-square-foot facility includes a 197-foot and a 169-foot waterslide, a pool equipped with basketball hoops, a spa, a play lagoon with waterfalls, small slides and dumping buckets, as well as birthday party rooms, a food and beverage concession and an arcade room with 15 games.
Patel said he planned the park so that there would be activities that would appeal to all ages.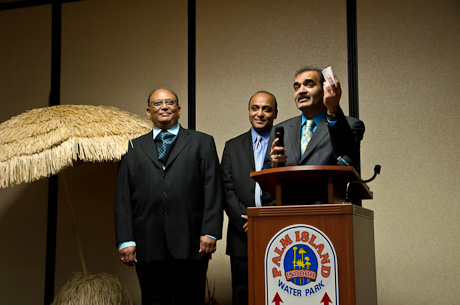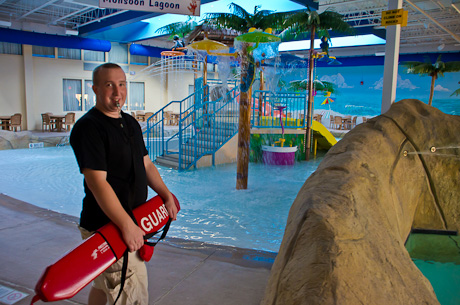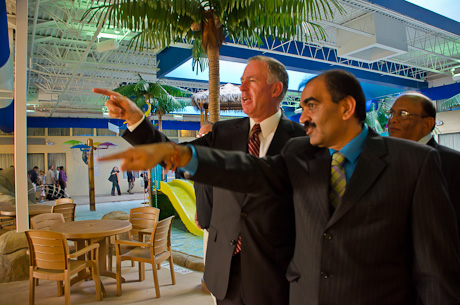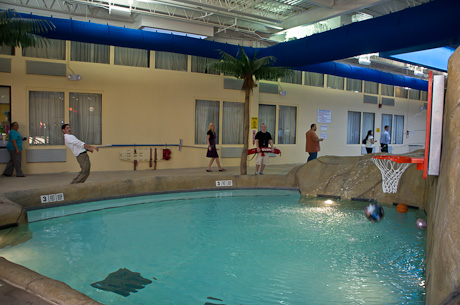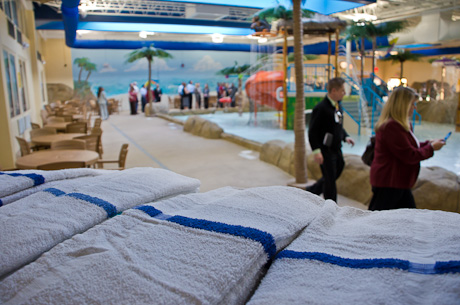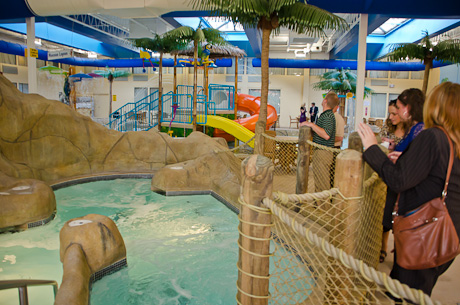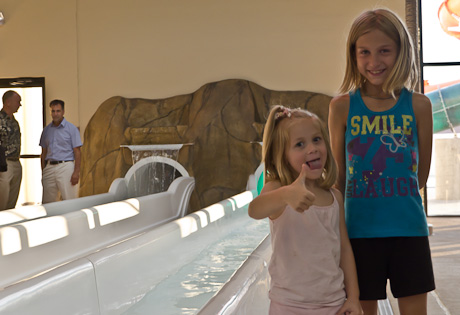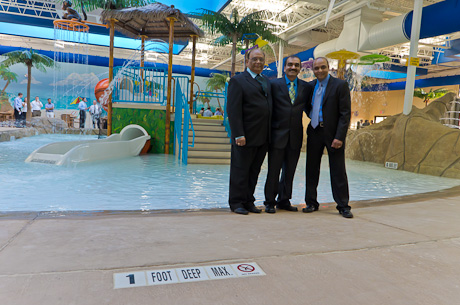 The bottom photo is Chan Patel, center, with his business partners on the project, Hagish Patel and Amit Shah.
September 27, 2011 - 8:55pm
#6
We tried out Splash Lagoon in Erie, PA in February 2011... it was a pretty cool experience, but our eyes burned to the point of having to quit and leave after only a couple hours due to the heavy chlorine fumes. Also, it was PACKED... almost to the point of aggravation. Overall, it was worth it. There is a place just over the border that we plan to try this winter... we'll have to try this waterpark, too!