July 9, 2014 - 2:55pm
Photos: Summer basketball camp under way in Batavia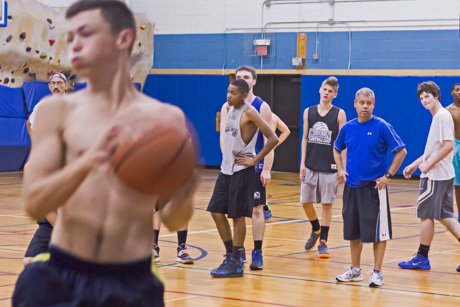 Batavia's annual basketball camp opened this week with sessions at Batavia Middle School and John Kennedy School.
Conducted by Batavia High School head Coach Buddy Brasky and assistants, the camp provides instruction ball handling, shooting, defense and game-play situations, among other skills.
There were sessions today for high school boys at the middle school and younger players at JK. Tomorrow, the girls will have camp day.
The camp runs through Aug. 15.