January 27, 2013 - 12:04pm
Possible smoke coming from the Verizon building on the Jackson Street side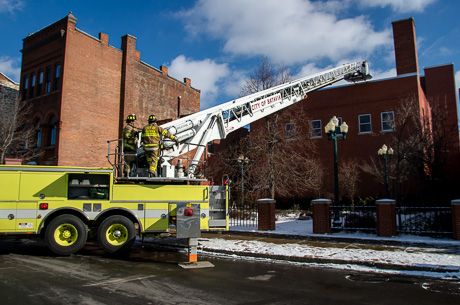 Batavia PD has requested city fire to respond to the Jackson Street side of the Verizon building, 22 Center St., for possible smoke coming from the building.
UPDATE 12:11 p.m.: Broken water line on the roof.
UPDATE 1:10 p.m.: A Verizon rep has arrived to secure the building and the city assignment is back in service.
UPDATE: There was concern about how long it would take for a Verizon rep to respond so a DPW crew repaired the leak. The water was spraying onto the former Mortellaro building.