May 6, 2014 - 11:14am
Public asked to assist in locating missing Washington Avenue resident
posted by
Howard B. Owens
in
batavia
.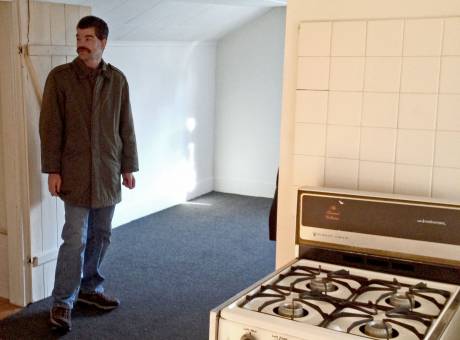 Help is sought in locating missing person John Shaughnessy, 38, of Washington Avenue, Batavia. He was last seen wearing blue jeans, gray sweatshirt, black boots. He is 5' 9" 140 pounds, black hair with a mustache and brown eyes. John was riding his bike, a red and white beachcomber style with whitewall tires and a small plate on the back that says John with Las Vegas. His proxy Charity R. Horncastle said that John is disabled with a severe social impairment and mild cognitive impairment. She said he will unknowingly put himself in danger. John has no food or clothing for inclement weather on his person nor a place to stay at night. She can be reached at (585) 813-5975 or call \Batavia PD at (585) 345-6350.
UPDATE: Shaughnessy has reportedly shaved off his mustache.  He was last seen yesterday at Tops wearing army fatigues.
UPDATE: Mr. Shaughnessy has been located and is safe.