March 21, 2014 - 11:10am
Public Defender Gary Horton retires from county, taking new position helping veterans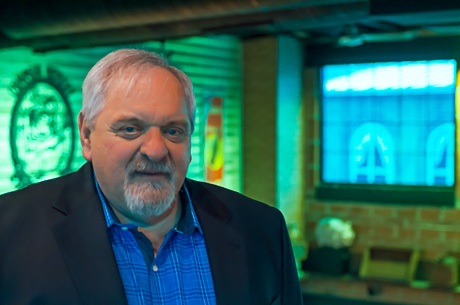 After a 30-year career representing people in Genesee County who don't have the ability to provide their own legal defense, Gary Horton is changing jobs.
He's leaving the Public Defender's Office and taking a position that will help public defenders provide better representation to veterans.
Though not a veteran himself, he's long been involved in the local veterans community, so it's no surprise Horton will work for the New York State Defenders Association, a private, nonprofit group. He will be developing and directing a program that will provide training and best practices for the defense of veterans who have been arrested.
Last night, friends and colleagues gathered at Center Street for a retirement party for Horton.
In 30 years with the office, he was the public defender for the past 20.
"I was very lucky that not only did I have a job I enjoyed and was challenging, I truly believe I had a career doing what I was meant to do," Horton said. "I was meant to be a public defender. I've always enjoyed it. I've always enjoyed working with clients. I've had terrific attorneys work with me. It was a pleasure."
The Batavia native will be able to stay in his hometown in his new job.
Asked why the public defender's job is an important one, Horton said, "often times our clients are poor. They don't have the resources or wherewithal to present themselves well. They come to us with other problems than their criminal case or family court case that they have to deal with. Often times they stand in the courtroom alone. There's no family there. There's nobody to support them. At the end of the day, win or lose, we're the only ones standing there with them."