January 21, 2013 - 10:35pm
Resident reports power line arcing on East Main Road, Stafford
A power line is down and arcing in the front yard of 5815 E. Main Road, Stafford.
Stafford Fire Department is dispatched.
UPDATE: Below, reader submitted photo. National Grid was on scene and had power cut just before midnight and Stafford went back in service at that time.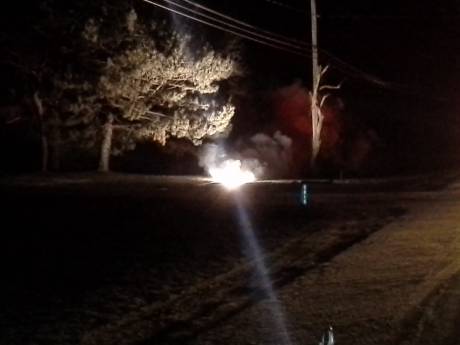 January 22, 2013 - 10:35am
#1
Yes ours went out around midnight or so...it was wierd right before the power went out we saw what seemed to be a fire ball falling to the ground.