April 27, 2013 - 4:30am
The rights of crime victims emphasized in annual walk through Batavia
posted by
Howard B. Owens
in
batavia
.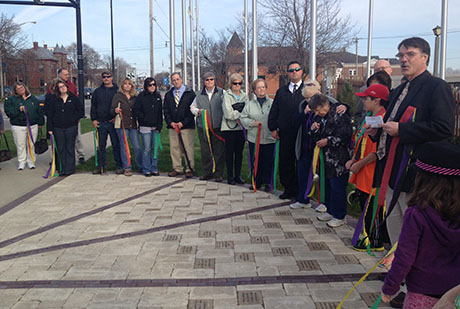 Photos and information submitted by Theresa Asmus.
Pastor Jim Renfrew speaks at the Peace Garden during the annual Crime Victims Rights Week walk in Batavia. The event also included a keynote address from Jean Cianfrini and an awards ceremony recognizing Ann Finch with the Crime Victims Service Award and Genesee County Sheriff's Department Youth Officer John Dehm with the Community Advocacy Award.
Below, Jean Cianfrini and Sue Gagne carry a Crime Victims Right's Week banner during the walk.