June 15, 2014 - 12:39am
Scoring outburst in eighth give Muckdogs win in home opener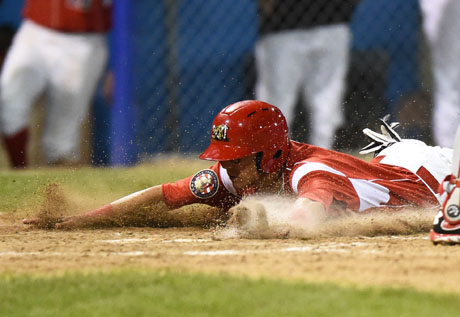 A seven-run eighth inning propelled the Batavia Muckdogs to victory in the team's 2014 home opener in front of 1,400 fans.
A three-run double by Miles Williams broke the eighth wide open after the Muckdogs trailed Auburn throughout the game 2-0.
Alexander Carreras got the win, tossing three scoreless innings. Starter Jose Adames went five innings, giving up the two runs on two walks and five hits. He fanned five.
The Muckdogs were held to only six hits on the evening, with second baseman Rony Cabrera collecting two hits.
Batavia is 1-1 on the season and meet up with Auburn again today at 2:05 p.m. at Dwyer Stadium. Next home game is Monday at 7:05 p.m.
Photos by Mike Janes.
Top photo: Shortstop Aaron Blanton slides home safely during the team's seven-run eighth inning.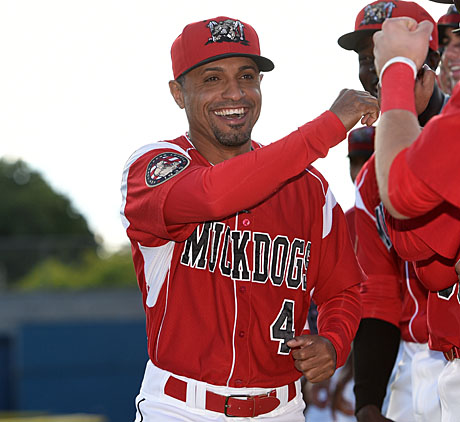 Manager Angel Espada is introduced before the season opener.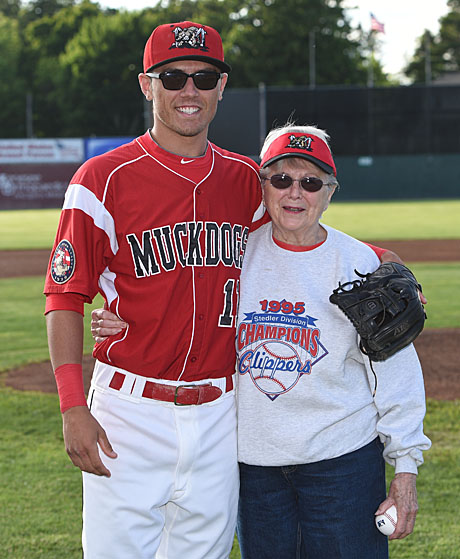 Shortstop Aaron Blanton poses for a photo with Ann Gavenda after she threw out the ceremonial first pitch; Gavenda was in attendance during the 1939 opener.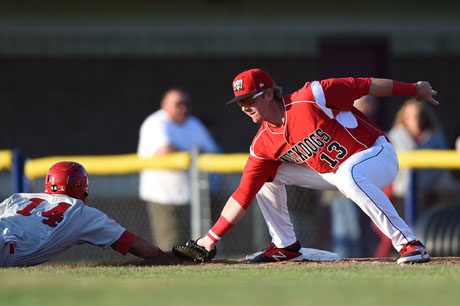 First baseman Scott Carcaise tags Jose Marmalejos-Diaz on a pickoff attempt, however Diaz was called safe.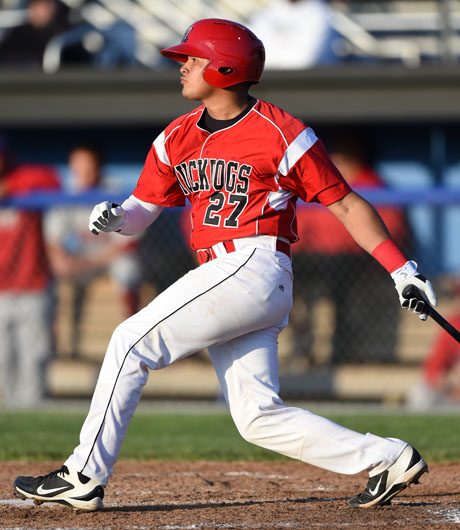 Catcher Rodrigo Vigil at bat.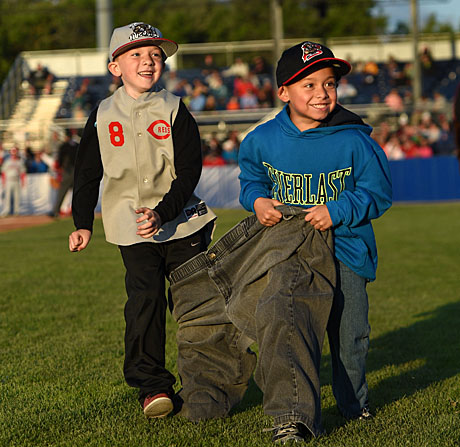 Two young fans participating in the three-legged race in between innings.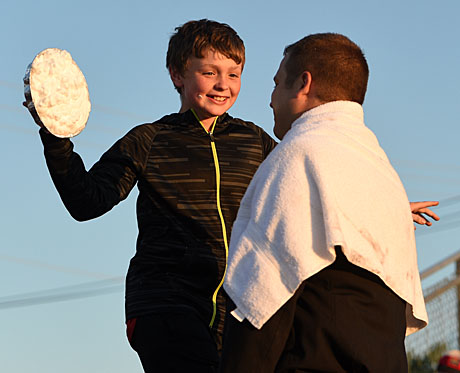 Young fan gets to hit Muckdogs General Manager Travis Sick in the face with a pie after answering a trivia question correctly.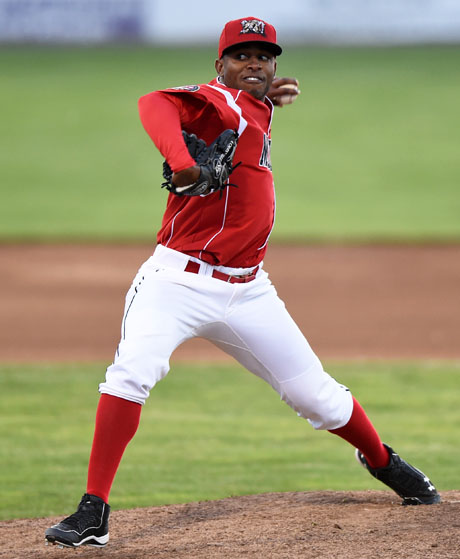 Relief pitcher Alexander Carreras, the game's winning pitcher.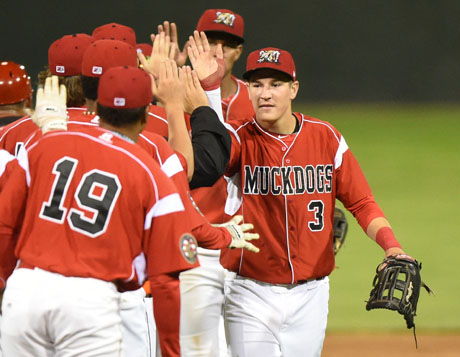 Outfielder Ryan Aper leads the celebration after the Muckdogs defeated Auburn 7-2.
June 16, 2014 - 10:58am
#1
What a fun game! I was hoping you had some pictures of the kids singing the national anthem and God Bless America during the 7th inning stretch.
My son's class (Mrs. Brown's 3rd grade class from JK) and another class handled the vocal duties.