May 23, 2014 - 2:43am
Semi-trucks collide at Ellicott and Cedar, diesel leak reported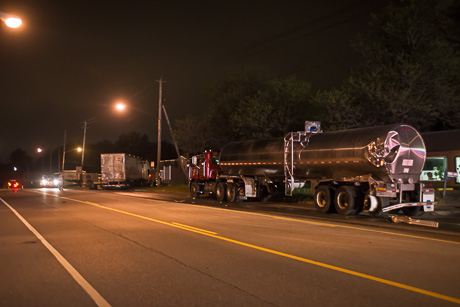 Two tractor-trailer trucks have collided on Ellicott Street at Cedar Street, Batavia, and a large diesel fuel leak is reported.
Large enough that the Fourth Platoon has been ordered to City Station to standby in quarters.
No injuries are reported.
UPDATE 3:09 a.m.: About 60 gallons of fuel have spilled. One truck is hauling an unknown cargo. The other truck is hauling milk. The location is west of Cedar Street. Both trucks are off the road and the road is open. 
UPDATE 3:13 a.m.: The box truck is hauling banana puree. It's the truck with a damaged saddle tank. That company is sending an environmental clean-up crew. No fuel has leaked into the sewer. The spill is presently contained. 
UPDATE 4:12 a.m.: The milk truck was hauling cream. It was parked due to a possible mechanical issue. The box truck sideswiped it. Fire and police expect to be on scene for some time yet. The westbound lane is blocked and traffic is being directed in both directions through the eastbound lane.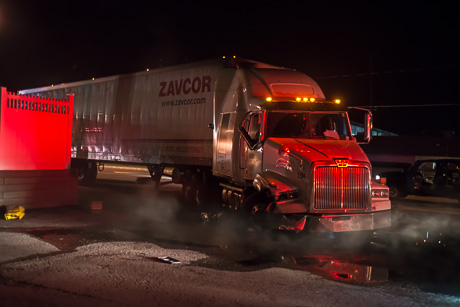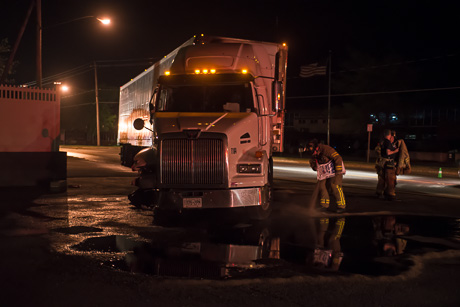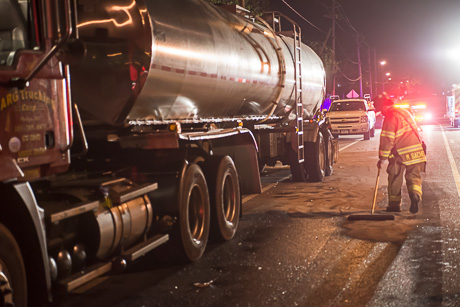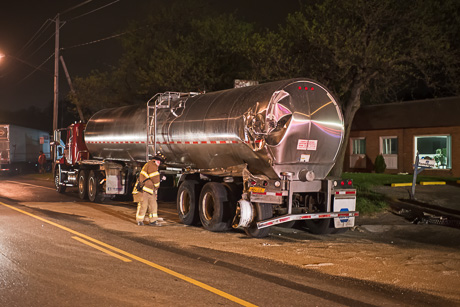 May 23, 2014 - 10:18am
#1
Bananas and cream, at least it had to smell good.
May 23, 2014 - 10:48am
#2
Sadly, the only odor was diesel.