November 23, 2012 - 3:27pm
Structure fire reported at Plum Creek Driving Range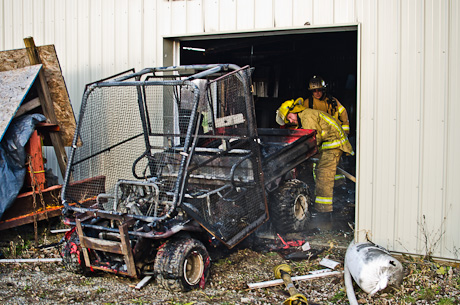 A structure fire is reported at the Plum Creek Driving Range, 5141 Batavia Elba Townline Road, Batavia.
Elba fire was initially dispatched and it's now gone to a second alarm, with East Pembroke, Byron, Bergen, Alexander and the city's Fast Team among units dispatched.
UPDATE 3:58 p.m.: Elba crews had the fire out by the time most of second-alarm companies were arriving on scene. The blaze started with a Gator-type vehicle in a work shed. Also responding were Town of Batavia, Oakfield and Bethany.
UPDATE 4:20 p.m.: Elba and all other units back in service.