August 8, 2014 - 2:21pm
Students complete week learning about aviation at Genesee County Airport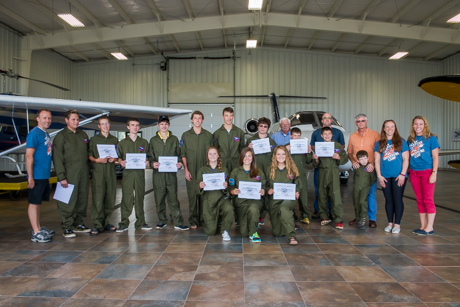 A week of intense study and fun came to an end today for students of the Aviation Adventure Camp.
The annual week-long camp exposes students going into ninth through 11th grade to potential career options in aviation and is held at the Genesee County Airport.
It's sponsored by the Business Education Alliance of Genesee County.
Today's class ended with a short graduation ceremony after participants competed in a final model helicopter flying contest.
This is the fourth year for the camp.