September 10, 2013 - 7:37pm
Trailer fire reported at Lei-Ti Campgrounds, Bethany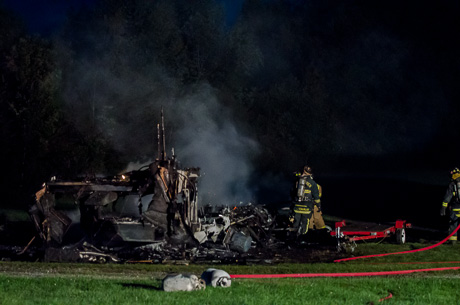 A trailer fire is reported at Lei-Ti Campgrounds, at 9979 Francis Road, Bethany.
Bethany and Town of Batavia fire departments responding.
UPDATE 7:38 p.m.: A chief responding can see smoke. Alexander's tanker requested to the scene. The fire is in the back in the "overflow" area.
UPDATE 8:10 p.m.: The fire is out.
UPDATE: The trailer was a 30-foot, fifth-wheel travel trailer that had sat unoccupied for about two years. The cause of the fire is not yet determined.
September 11, 2013 - 3:31pm
#5
The son called in & said HE stole it & his father took the rap for him. You can probably go to their web sight & hear the conversation. Unbelievable stuff!