July 16, 2014 - 11:19am
Truck hauling travel trailer overturns on Thruway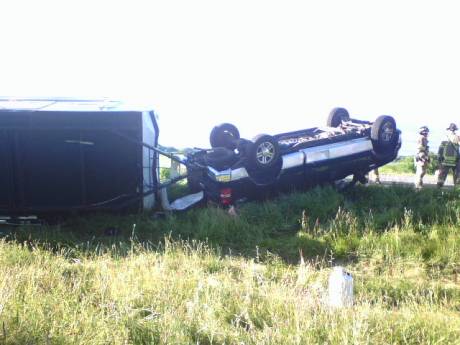 A truck hauling a travel trailer overturned on the Thruway this morning in the area of mile marker 392.3 in the westbound lane.
No injuries were reported, though the passenger had a complaint of head pain.
Town of Batavia fire and Mercy EMS responded.
The call was dispatched at 6:57 a.m.
Photos courtesy Town of Batavia Fire Department.