June 21, 2014 - 7:39am
Two Ghost Riders bands liven up Main Street on a Friday night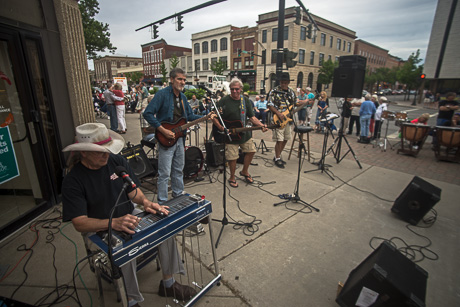 The Ghost Riders and the Ghost Riders Drum and Bugle Corps put on a unique show Friday night on Main Street.
The bands performed right on the sidewalk next to Larry's Steakhouse (the show's sponsor) and music fans, maybe about 300 hundred of them, gathered around standing or finding seating as best they could.
The music was great, of course.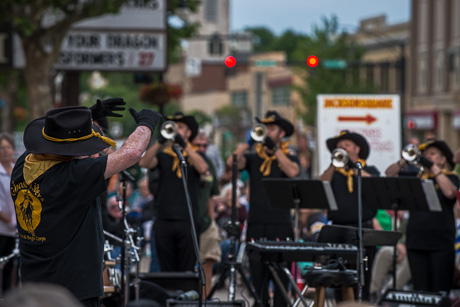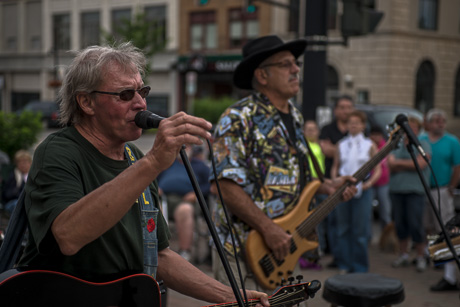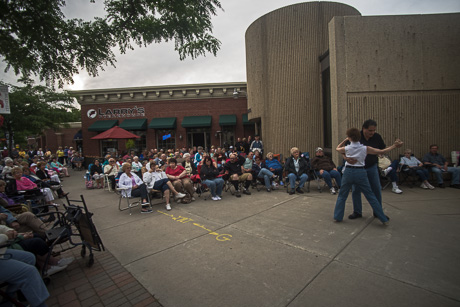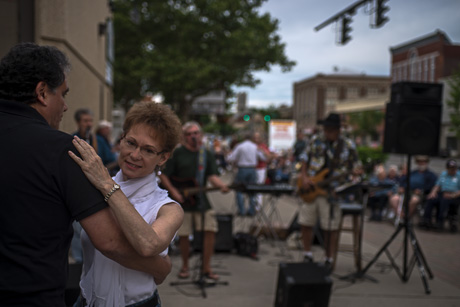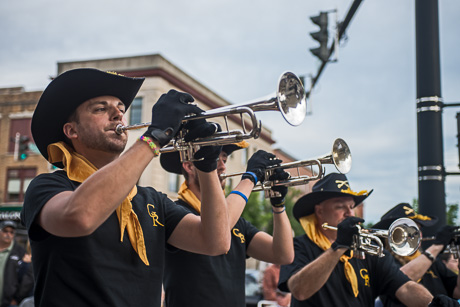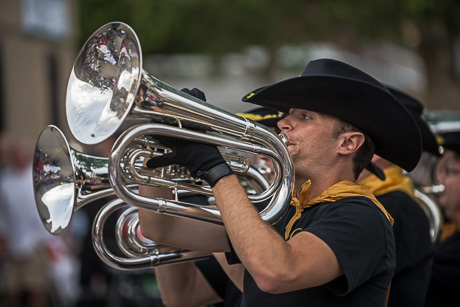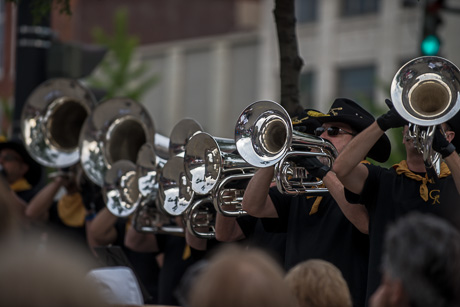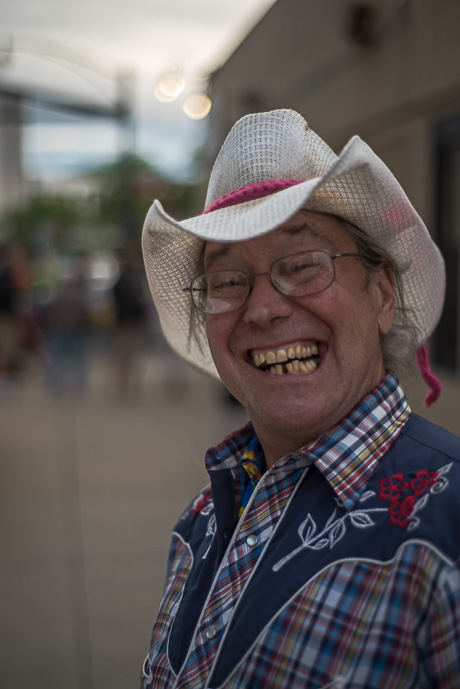 The Ghost Rider's great pedal steel player Jimmy "Steel" Duvall.