October 4, 2013 - 9:27am
UMMC honors employees for years of service
Press release: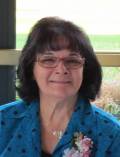 United Memorial Medical Center honored the years of service of more than 100 employees at its annual recognition dinner on Oct. 2 at Terry Hills Restaurant in Batavia. Employees were recognized for their years of employment at five-year milestones.
Aida Nogueira and Laurentina Rosa, both Environmental Services technicians, achieved the 45-year milestone. Pamela Boshart-Lynch RN BSN, director of Education, Healthy Living and Cardiac Rehab Services was honored for 40 years of dedicated service along with Elizabeth Brian of the Emergency Department and Judy Yager, RN of the Ambulatory Surgery Unit. Celebrating 35 years were Ann Arent and Julie Kelsey from Medical Records, Mary Bibler and Marie Lawrence of the Laboratory Department, and Pamela Kader of Environmental Services.
Honored for 30 years of service included Linda Buckel RN and Nancy Johnson RN, Emergency Department; Mary Gerych RN, Intensive Care Unit; Kathleen Green RN and Lori Hebdon RN, Obstetrics; Cheryl LoVerdi, Finance manager; Ed Nogueira, Facilities Management; and Susan Reed, Radiology.
Achieving 25 years were Donna Clark, Central Supply; Alanna Dailey RN and Debra Langford, Nursery; Lori Donley, 2nd Floor Medical/Telemetry Unit; Vicki Downs and Deborah Johnson, Supply Chain Management; Donna Keough RN, Ambulatory Surgery Unit; Hope Knapp and Todd Wilkes RN, Surgery; Mary Lama RN BSN, 3rd Floor Medical/ Surgical Unit Clinical Care Coordinator; Rebecca Schrader, Intensive Care Unit; Joann Shaffer, Medical Records; Peggy Stevens, Environmental Services; Anna Sunderland, Food Services; and Donna Weibel, Risk Management.

Those celebrating 20 years of service include Bonnie Bezon RN, Nurse Manager of the Emergency Department; Sandra Boryczka, Laboratory; Chad Caccamise, Information Services; Louis Schrauger, Environmental Services; Susan Wlazlak, Human Resources; and Cindy Zarcone RN; 2nd Floor Medical/Telemetry Unit.
There were 32 employees who received recognition for five, 10 and 15 years of service. Each employee received dinner for themselves and a guest, flowers and a gift certificate. Employees with 25 years or more of service were honored individually by their manager and senior leader with a presentation highlighting their contributions.
October 7, 2013 - 4:26pm
#1
Congratulations to all of you I knew an miss