May 3, 2014 - 4:34pm
Vandals knock down eight more headstones, two urns at Elmwood Cemetery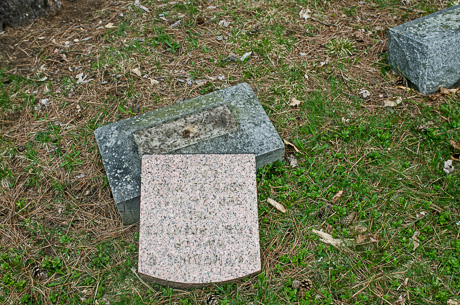 Vandals have struck the Elmwood Cemetery for the third time in less than a month, this time knocking down eight headstones and two urns, according to Superintendent Steve Davis.
This time, the urn of the cemetery board president's father was knocked over, destroying a pot of fresh lilies.
According to Davis, a police investigator was able to get a picture of some fresh foot prints left in some dirt.
Previously:
It is probably copycat vandals. Teens from across the county read the previous articles and want to see if they can get away with it.