June 12, 2014 - 12:06am
Vietnam Moving Wall arrives in Genesee County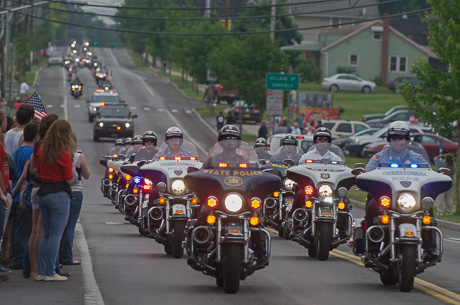 The Vietnam Moving Wall returned to Genesee County today and was transported in with an honor escort from Batavia to Pembroke this morning.
The wall will be on display as part of the Cost of Freedom Tribute sponsored by Oakfield-Alabama Legion Post #626 at Pembroke Town Park through Sunday.
For a schedule of events, click here.
These four photos were taken in Oakfield this morning.
We have more photos and coverage coming.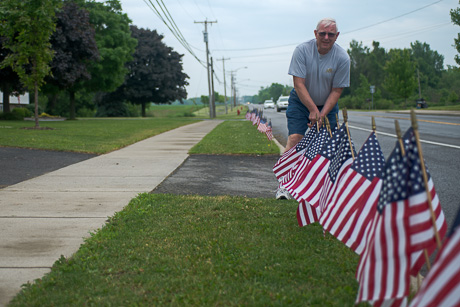 Mel Osborn placed flags in front of his residence in Oakfield in anticipation of the escort passing through the village.