December 24, 2012 - 10:27pm
Volunteers respond to Christmas Eve house fire in Pavilion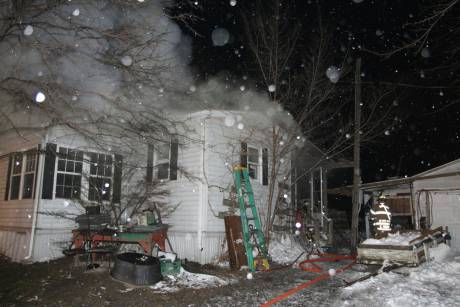 Multiple fire companies responded to a house fire at 10122 South Street, Pavilion, following a reported structure fire at 9:06 p.m.
Callers reported seeing flames coming out of the garage and spreading toward the house, according to Emergency Dispatch.
There was nobody home at the time the fire was reported.
The fire is now contained and mutual aid companies are going back in service.
Responding were Pavilion, Le Roy, South Byron, Stafford, Caledonia, York, Bethany and Alexander. Bergen was called to fill in at Le Roy's hall and Wyoming filled in for Pavilion. City of Batavia's Fast Team also responded.
Mercy EMS and Le Roy's ambulance also provided scene support, along with Emergency Management Services.
State Police also responded to the scene.
PHOTOS: By Jay Lynch.  More photos available on Jay's web site.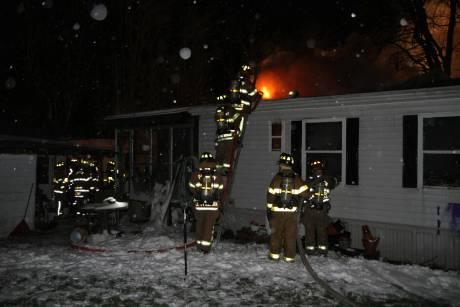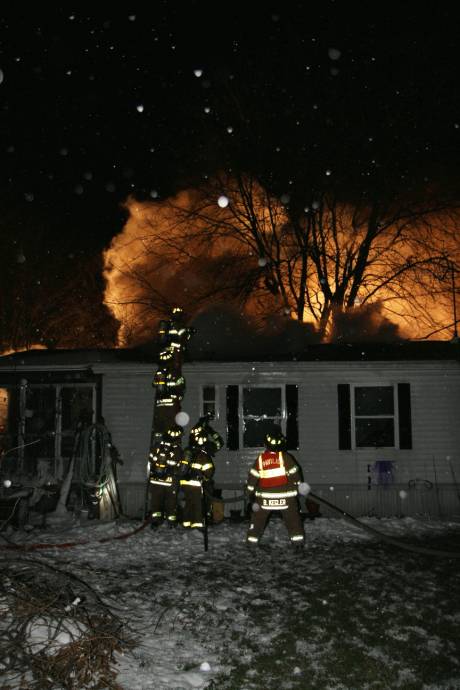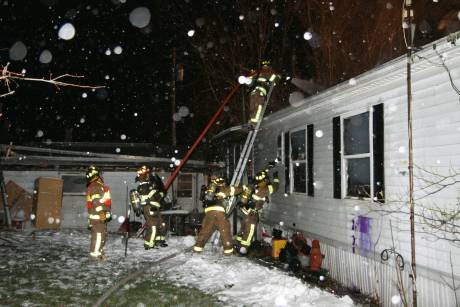 December 25, 2012 - 7:10pm
#1
Lousy way to spend the holiday, but they do it every time, for no pay and usually no thanks.